FCA extends Registration deadline to March 2022 after over 90% of firms assessed to date withdraw applications
---
The Financial Conduct Authority (FCA), the United Kingdom's anti-money laundering (AML) watchdog, has come out against the UK's crypto companies and their lack of AML compliance in recent weeks, which has now forced the regulator to extend a registration deadline from July 9th to March 31st next year. 
According to a senior official, UK cryptocurrency businesses have been struggling to comply with the FCA's anti-money laundering standards, with only 5 registered at present and 90 companies doing business under the temporary registration rules (TRR), resulting in over 90% in failed applications and a huge backlog necessitating the registration extension. 
In a statement released on Thursday 3 June 2021, the UK financial regulator said:
"A significantly high number of businesses are not meeting the required standards under the Money Laundering Regulations. This has resulted in an unprecedented number of businesses withdrawing their applications."
These comments come after the FCA labeled cryptoassets in January this year as a very risky investment and warned against scams and schemes that could cost its investors everything. It reiterated its stance and said:
"Cryptoassets are considered very high risk, speculative investments. If consumers invest in cryptoassets, they should be prepared to lose all their money."
The FCA has stepped up its regulatory oversight of the cryptocurrency industry in 2021, announcing in March that it would require cryptocurrency firms to submit annual financial crime reports. This came after the financial regulator prohibited UK firms in October 2020 from offering retail customers crypto derivatives such as futures and exchange-traded notes.
In July 2019, the FCA published its "Guidance on Cryptoassets" which clarified its regulatory stance on Bitcoin and other virtual assets such as digital tokens.
FCA extends TRR registration deadline
The FCA announced in response to these difficulties that it'll be moving its deadline for cryptoasset service providers to register for its Temporary Registrations Regime (TRR),which it established in December 2020, from the 9th of July 2021 to the 31st of March 2022.
The regulatory watchdog has reaffirmed its position that it'll only give the greenlight to companies that it is confident to have the right measures in position to identify and prevent money laundering (ML).
Over 50 crypto companies withdraw applications
The Guardian has reported that as a result of the difficult FCA requirements, 51 crypto businesses have until now failed to meet these standards and withdrawn their applications. As a result, they will now have to cease all crypto-related services or run the risk of getting fined and prosecuted by the FCA, until they've sufficiently satisfied its requirements, upon which they'll be added to the FCA's list of registered crypto businesses. If not, they'll have to take their business elsewhere and also fund their customers' deposits.
This compulsory shutdown is not a foregone conclusion though as some of the firms may not be covered by the FCA's AML rules. 
What is required in the FCA registration application? 
Applicants had to elaborate in full detail on how they will comply with AML regulations, providing information on a range of topics such as their company goals, governance models, staff, clients, projections.
Glen emphasizes lack of registered crypto businesses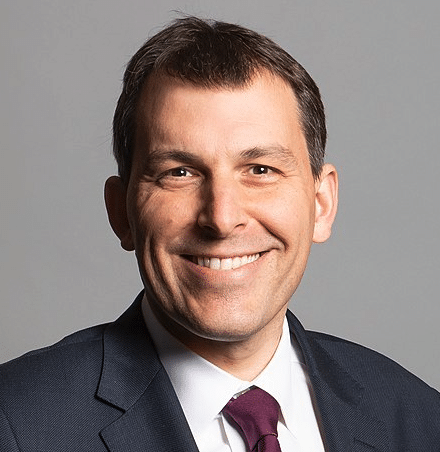 In official comments on Friday, May 28th, John Glen, a member of the UK Parliament and Treasury economic secretary who warned in March that stablecoin regulation was a possibility, emphasized the significant difficulties in the process of registering crypto firms under the FCA's AML regulations, which has resulted in a backlog as well as very low successful applications.
According to Glen, the FCA had registered only five crypto businesses as of May 24 following the authority's appointment as the official AML supervisor for the UK's crypto industry in January 2020.
Over 90% of firms assessed to date have withdrawn their application as a result of the FCA's intervention. Glen noted that there are 167 crypto asset businesses with outstanding applications, while 77 new cryptocurrency businesses have submitted applications for full approval.
The secretary also mentioned that the FCA was unable to process and register all applications by the previous deadline due to a significant number of firms failing to implement robust AML controls and enough personnel. 
Conclusion
The FCA's stringent AML requirements for crypto firms may well result in an exodus of innovative companies deciding to take their business elsewhere, even though the UK has yet to adopt a local version of the onerous FATF Travel Rule. Where exactly will likely remain uncertain, as the Financial Action Task Force is set to announce an expansive update to its 2019 guidance on VASPs and virtual assets at the end of June that it will expect all of its 200+ members to implement in domestic regulations, including the Travel Rule, which is set for its second 12-month review this June.