South Africa's Intergovernmental Fintech Working Group (IFWG) and the Financial Sector Conduct Authority (FSCA) have announced in an anticipated new position paper published on Friday 11 June 2021 that they will start to regulate cryptocurrency exchanges in the country "in a phased and structured approach".
The IFWG includes key members of the South African government, including the country's revenue service, reserve bank, and competition commission.
The Group's updated June position paper, which follows on its 2019 and 2020 efforts, states its position on the regulatory nature of South Africa's digital asset exchanges, outlining 25 recommendations for a revised SA policy, legal and regulatory position on crypto assets, and a framework and roadmap to regulate domestic crypto asset service providers (CASPs).
Key IFWG 2021 crypto regulation points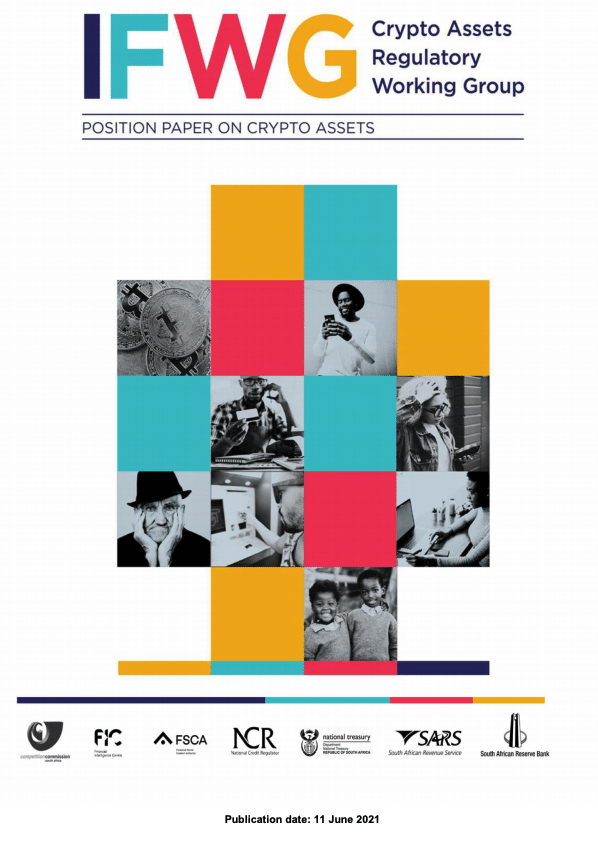 The intention is to regulate the industry was to safeguard consumers, not companies.
It agrees with policymakers, regulators, and central banks that cryptocurrency is not a commodity. However, it states that due to this 'non-classification', regulating the ecosystem will prove more difficult. Nonetheless, crypto assets cannot remain outside of the regulatory scope. 
It recommends that "South Africa employs a staged approach to bring crypto assets within the regulatory remit through the regulation of crypto asset service providers (CASPs)".
The increase in the cryptocurrency industry's trading volume, which on some days exceeds $400 billion, as well as its use as a viable albeit risky investment class and cross-border remittance instrument, amplifies the necessity to regulate the asset class.  
What are South Africa's IFWG and CAR WG groups?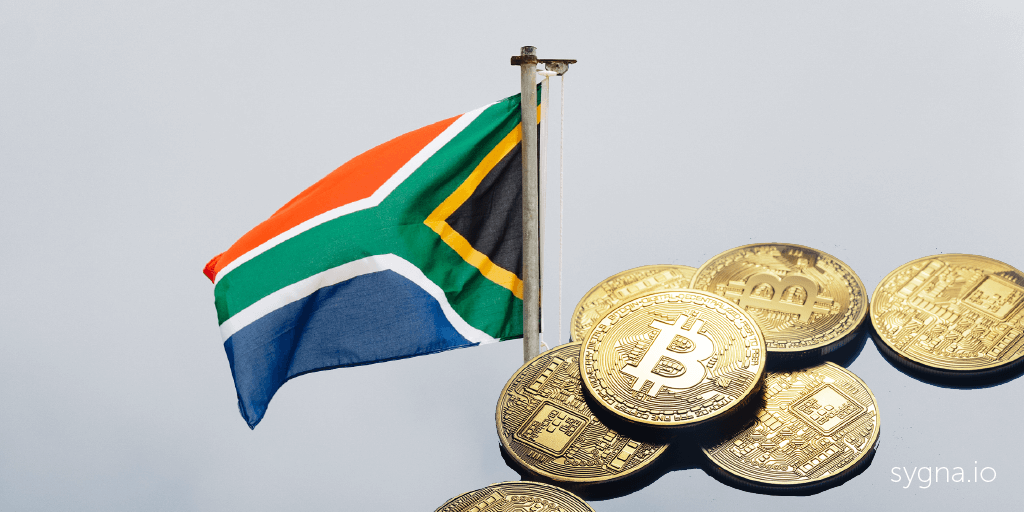 What is the Intergovernmental Fintech Working Group (IFWG)?
South Africa's Intergovernmental Fintech Working Group (IFWG) was formed in 2016 to help regulators and lawmakers take a risk-based approach to fintech developments and gain a "common understanding" of possible implications on its financial industry and economy.
IFWG members include teams from the South African Reserve Bank (SARB), National Treasury (NT), Financial Intelligence Centre (FIC), Financial Sector Conduct Authority (FSCA), National Credit Regulator (NCR) and South African Revenue Service (SARS).
What is the Crypto Asset Regulatory Work Group (CAR WG)?
In 2018, IFWG members launched the Crypto Asset Regulatory Work Group (CAR WG) to help RSA regulators "formulate a coherent and comprehensive policy stance on crypto assets" whilst keeping its financial markets stable, protecting customers and deterring ML/TF cross-border financial flows.
Booming SA crypto sector desperate for regulatory clarity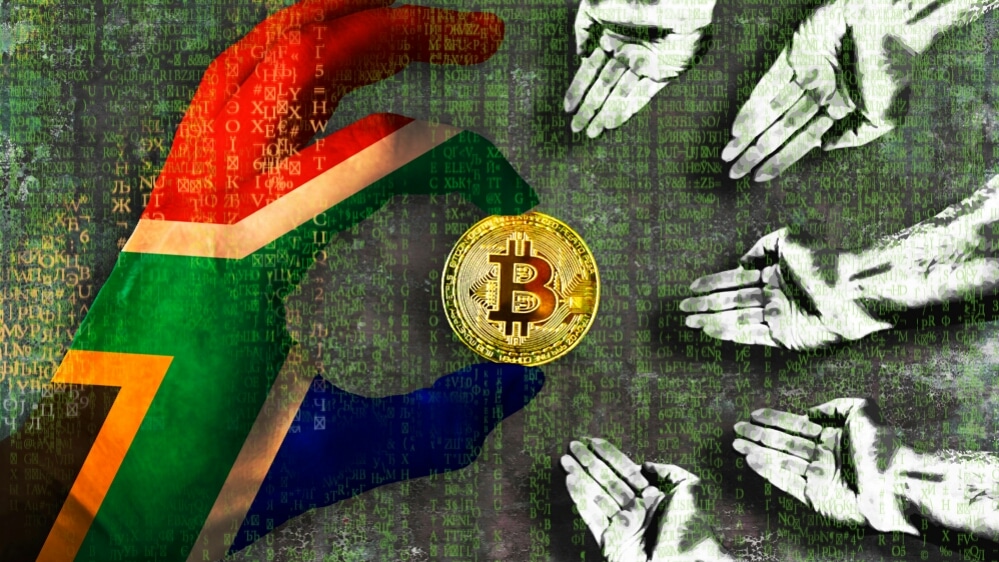 The cryptocurrency industry in South Africa is one of the biggest in Africa. Cape Town-based crypto exchange, Luno, has reached 8 million customers, as of June 11, 2021, while Johannesburg-headquartered VALR has grown from 20 000 customers to 125 000 in less than a year. 
Despite this exponential rise in interest from retail investors, there has been ongoing regulatory uncertainty in the cryptocurrency industry until now.
Sean Sanders, CEO of the Cape Town-based Revix exchange, which signed an MoU with Sygna in 2020, previously lambasted the slow pace of regulatory progress in South Africa, as it forced many innovative companies to friendlier destinations and new customers arrived at their platform skeptical.
Inside the 2021 IFWG position paper
The latest position paper outlines 25 recommendations "for a revised South African policy, legal and regulatory position on crypto assets and related activities, and essentially provides a roadmap to putting in place a framework for regulating crypto asset service providers in South Africa".
The recommendations are further divided into 3 overarching categories:
Implementation of AML/CFT framework
Including CASPS under Schedule 1 of the Financial Intelligence Centre Act 38 of 2001 (FIC) is already underway. Once CASPs have been included in the list of accountable institutions under FIC, they will be required to adhere to AML/CFT legislation, which includes:
Registering with the Financial Intelligence Centre
Conducting customer due diligence
Keeping records of client transactional information
Monitoring for suspicious and unusual activity
Reporting of suspicious and unusual transactions
Reporting of card transactions of R25,000 and above
Reporting property that may be linked to terrorist activity
In addition to this, all CASPs will be prohibited from dealing with persons and entities on the United Nations Security Council Sanctions List.
Framework for monitoring cross-border financial flows
The IFWG has also advised that the Financial Surveillance Department (FinSurv) of the South African Reserve Bank (SARB) "assume the supervisory and regulatory responsibility for the monitoring of cross-border financial flows in respect of crypto assets and CASPs".
In order to do this, the Minister of Finance would need to make amendments to exchange control regulations including adjoining cryptocurrencies to the definition of 'capital'.
Application of financial sector laws
Finally, the Group recommends the interim measure of defining the assets as financial products, which would require CASPs to register as intermediaries. This will allow for regulatory oversight and address the immediate issue of nefarious actors that seek to exploit consumers.
However, this is only a short-term measure as it would only allow the Financial Sector Conduct Authority (FSCA) to service providers that are providing crypto-related 'advice' and/or 'intermediary services' without being authorized to do so. It would not apply to business conduct requirements.
Conclusion: A phased and precarious SA regulatory roadmap
The IFWG position paper essentially provides a roadmap for the regulation of crypto assets in the country. This will come as welcome news to some key industry players as lack of regulatory clarity has pushed a number of South Africa's crypto hubs to relocate to countries more acquiescent to digital currency. However, given the evolutionary nature of digital assets, continual refinement, amendments, and additions will need to be made along the regulatory road. This is likely to start sooner rather than later, with the FATF set to introduce further crypto regulations in less than 2 weeks at its June plenary.