Introduction
Cryptocurrencies are slowly gaining traction in many Latin American countries. Driven by an evolving regulatory environment, unique social conditions, access to energy, and a few forward-thinking politicians, the region may become one of a number of influential global hubs for the emerging technology. This article seeks to survey some of the regulations influencing several of the region's crypto hubs.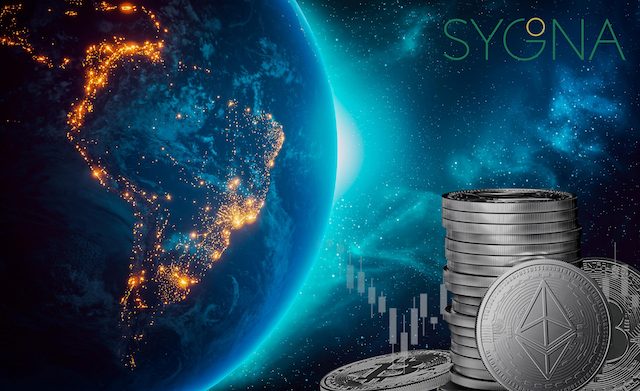 Why Latin America?
Global regulatory policies towards cryptocurrency fall somewhere between banning it completely and embracing it fully. Tellingly, recent years have seen China ban it, Russia sanction it, and El Salvador and the Central African Republic rush to embrace it.
Latin America is a historical latecomer to the tech industry, but it could emerge as a global leader this time in the nascent crypto industry. This is due to the following considerations:
A significant population of unbanked individuals
Economic turmoil and reliance on US dollar/foreign remittances
Favorable regulatory environments
Access to sustainable (or at least affordable) energy
The Unbanked
Many Latin American countries suffer from poverty and lack of access to financial infrastructure — including traditional banking and financial services. Without the ability to transfer and save money, escaping from poverty becomes difficult. Bitcoin and decentralized finance (DeFi) may remedy this situation. 
Reliance on USD and Foreign Remittances
Many Latin American countries either tether their currency to the US dollar, hold significant quantities of it in foreign reserves, or use it for day-to-day business. This places these countries at the mercy of the US economy and often leaves them beholden to the whims of a foreign government. This situation is exacerbated by economic reliance on foreign remittances.
Favorable Regulatory and Energy Environments
Motivated either by a desire for greater economic/political autonomy or an inclination towards new technology, some of the region's politicians are promoting cryptocurrency as a comprehensive solution. Alternatively, many of the countries in this region have accepted that they cannot stop crypto's growth and need to regulate it in order to facilitate taxation and assure adherence to global standards promulgated by the Financial Action Task Force (FATF).
State of Regulation by Country
Colombia
Colombia is ranked as one of the most active Bitcoin trading countries in Latin America and has hundreds of merchants and ATMs providing crypto services. This growth is fueled by a booming yet still developing economy, the breakout of peace, and access to cheap energy. In response to this boom, the Colombian government is implementing regulatory policies designed to ensure that taxpayers using cryptocurrencies pay their dues. In December 2021, Colombia's Financial Information and Analysis Unit mandated that cryptocurrency exchanges were required to report user transactions. Notably, all Bitcoin transactions of over $150 require registration after April 1, 2022. Colombia has also created a regulatory sandbox that enables exchanges to interoperate with banks.
Mexico
An increasing number of politicians in Mexico are working towards a more crypto-friendly regulatory environment. Driven by the desire to boost the country's economy and appeal to their rural, unbanked voters, some politicians have even suggested following El Salvador's example by making Bitcoin legal tender. Despite this, the government has specified that cryptocurrencies are not legal tender at present. 
Cryptocurrency exchanges and storage providers are allowed to operate with a permit in Mexico. Acquiring this permit requires companies to provide descriptions of operations and staff roles in addition to know-your-customer (KYC) checks.
Mexico has also declared its intention to create a central bank digital currency (CBDC) before 2024. This progress has been too slow for some. For example, billionaire Ricardo Salinas recently announced his intention to allow Banco Azteca to accept Bitcoin – only to then have his plans dashed by the central government.
Argentina
Argentina is expecting new controls on cryptocurrency in line with IMF measures designed to suppress money laundering. While not signed into formal law, government decree 796/2021 mandates that exchanges are required to report monthly information on their transactions.
In addition, on April 27, the nation's capital Buenos Aires announced it would start to accept cryptocurrency as payment for taxes. Argentina's adoption of cryptocurrency has been hastened by a volatile currency and government mistrust. Illustratively, they earned $1.86 billion from cryptocurrency in 2021.
Brazil
On April 27, the Brazilian Senate passed a bill intended to assign regulatory responsibility to the executive branch of the government while removing import charges for ASIC machines. If signed into law by President Bolosnaro, the bill will also put in place punitive measures for entities committing fraud using cryptocurrencies. Thus far, the majority of Brazil's regulations have been focused on forcing actors in the crypto ecosystem to adhere to Brazil's anti-money-laundering laws. This carrot-and-stick approach may inspire more Brazilians to adopt cryptocurrency. It will also help support several other projects, including the creation of a CBDC.
Peru
Peru is taking a slower approach to its adoption of a regulatory framework. It has recently begun debating the creation of a public registry of crypto service providers aimed at reporting what it terms "suspicious operations." At present, the country has no plans to make Bitcoin legal tender.
El Salvador
Despite being the smallest country on this list in terms of both population and geographical scale, El Salvador has been punching above its weight in the crypto ecosystem for some time. Adopting a headfirst approach, President Bukele made Bitcoin legal tender in 2021. Alongside several other projects — which range between the practical (the issuing of subsidies to rural Salvadorians via hot wallets) and the ridiculous (a volcano-fueled, planned city shaped like the symbol for Bitcoin) — El Salvador's adoption presents interesting regulatory questions and opportunities.
Conclusion
Much of Latin America has struggled with poverty, corruption, and drug-related violence for as long as most people can remember. Cryptocurrency presents a solution to several of these problems, but it could also exacerbate them if not properly regulated. While many countries in the region are taking steps in the right direction, the road in front of them is long. Whether crypto ends up as a game-changer or another tool of corruption depends on the actions taken by South American lawmakers over the next few years.