Introduction
What is the FATF Travel Rule?
Global State of Implementation 2022
Travel Rule in Asia
Rest of the World
Introduction
With the tragic current conflict in Ukraine spiraling into a mutually damaging global rollout of banking sanctions against Russia, there is a real concern that the less regulated crypto industry might offer loopholes that can be exploited by sanctioned parties, and thus opening itself up to intense scrutiny and negative oversight by authorities that could have disastrous repercussions. As such, we can expect additional pressure on crypto exchanges in the short term to ensure that they meet if not all, then at least the most important global AML regulatory standards.
Many nations around the world are still struggling to implement the difficult "Crypto Travel Rule" introduced by the Financial Action Task Force (FATF), in a June 2019 update to the agency's Recommendation 16.
The original Travel Rule, imported from the US' Bank Secrecy Act (BSA) requires traditional financial institutions to share data on transactions that meet a particular threshold, was expanded to crypto and virtual asset service providers (VASPs) by way of FATF in 2019, though the timeline for adoption has varied between countries.
FATF, a global organization enabling cohesive anti-money laundering (AML) and counter-terrorist financing (CTF) through its FATF 40+9 Recommendations and FATF Standards, only has the power to make recommendations; however, they must be abided by if a nation wishes to remain whitelisted, making compliance essentially mandatory.
In this article, we'll cover the current state FATF Travel Rule implementation around the globe, with a primary focus on Asia, where CoolBitX's Sygna Bridge, a first-to-market Travel Rule compliance protocol, has made great traction since 2020, most notably in Japan, Korea, Singapore, and Taiwan. Please note that regulatory developments are constant and subject to change at any moment.
What is the FATF Travel Rule?
The FATF's June 2019 R. 16 update recommends countries ensure that VASPs share originator and beneficiary user information with counterparties (referred to as personally identifiable information or PII) for transactions over $1,000. The rule applies for both inter-VASP transfers but not for VASP-to-private wallet transfers at present. The data should be made available to law enforcement when requested. Due to a lack of existing technology, interoperability between service providers, and the so-called sunrise problem, where different jurisdictions take longer to develop adequate legal frameworks to accommodate this, both countries and VASPs have struggled to implement the Travel effectively.
Why is the FATF Travel Rule needed?
The FATF Travel Rule enables the sharing and collection of personally identifiable information (PII) between VASPs that enable authorities and financial regulators to get access to suspicious transaction information and to freeze or stop transactions related to money laundering, terrorism-related financing, sanction evasion, and other illicit activities.
Current Challenges and Risks to FATF Travel Rule Implementation
Here are some current FATF Travel Rule issues that still hamper implementation in 2022
Sunrise problem (uneven and unsynchronized rollout of Travel Rule solutions globally)Identifying counterparty VASPs and performing due diligence
Lack of a global list of VASPs to mitigate risk
Interoperability between Travel Rule solutions (something that Sygna, CipherTrace, Chainalysis, Notabene and Elliptic are working on)
P2P transfers of private wallets
Specific wording issues and language differences such as spelling
How to deal with VASPs in unregulated countries
Batch post facto submission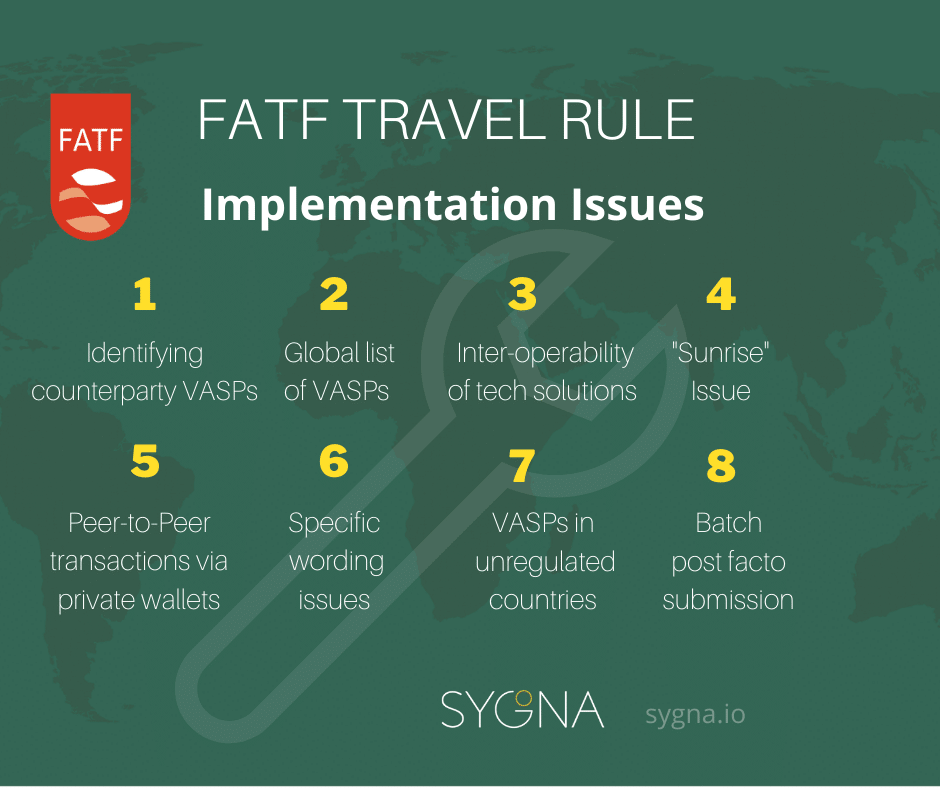 The FATF is monitoring and periodically reviewing the situation and held its second 12 Month Review in June 2021. The task force has since expanded its focus to also include other crypto areas such as decentralized finance (DeFi), non-fungible tokens (NFTs), stablecoins and private wallets. More definitive regulations are expected for 2022 and beyond.
Firm progress is being made in 2022 and several countries are now poised to promulgate the Crypto Travel Rule into local crypto regulations and laws. It's a good moment to take stock of where various countries stand in their progress in implementing it, and upcoming dates which will yield further results.
Global State of Implementation
Asia
Japan (April 2022)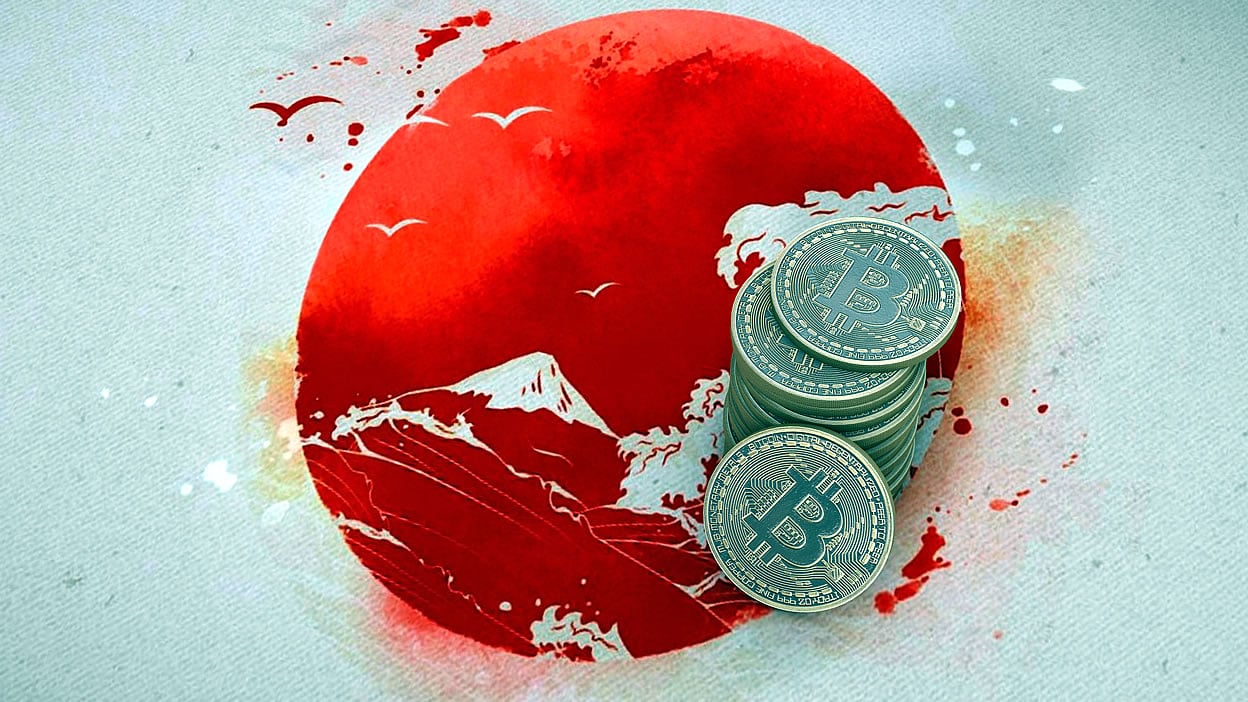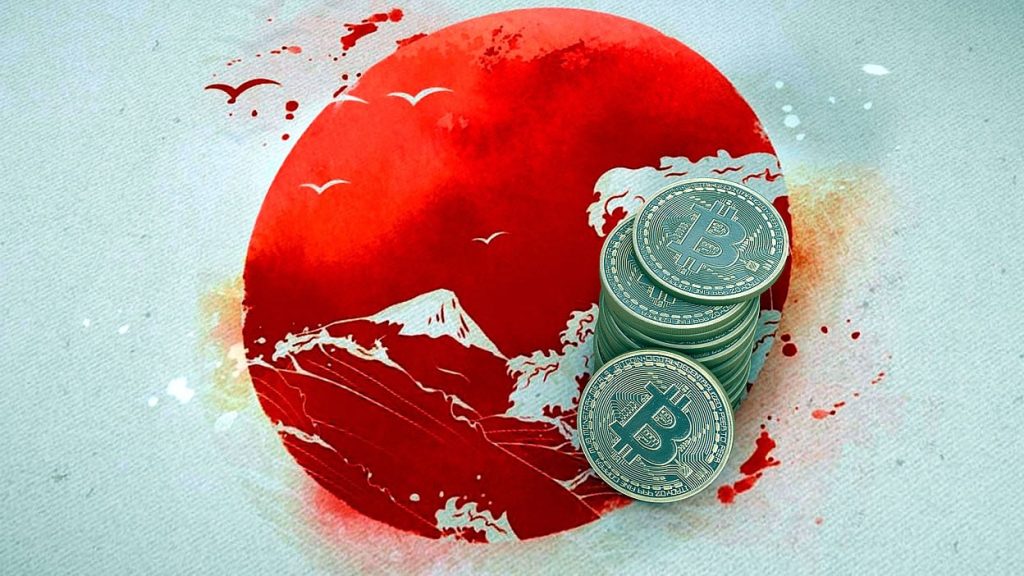 In February of 2021, Japan, one of the most progressive regulators of cryptocurrencies, issued AML guidelines for virtual assets. In March of the same year, the country's Financial Services Agency (FSA) requested that the nation's self-regulating organization (SRO) for the crypto industry, the Japanese Virtual Currency Exchange Association (JVCEA), draft regulations regarding the Crypto Travel Rule. The Japanese government is depending on the JVCEA, which has said it would put in place the rule by April 2022.
Singapore (Since 2021)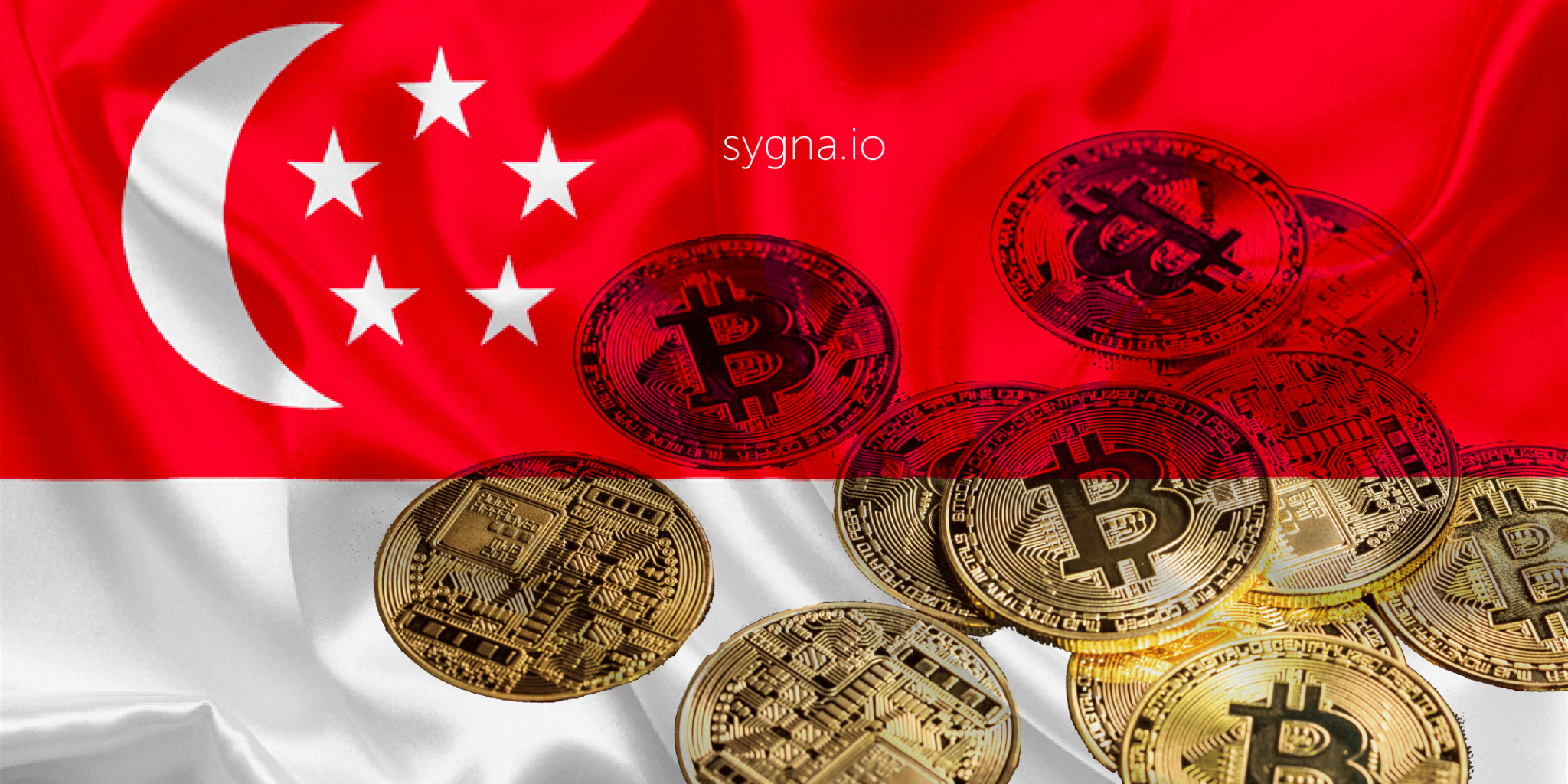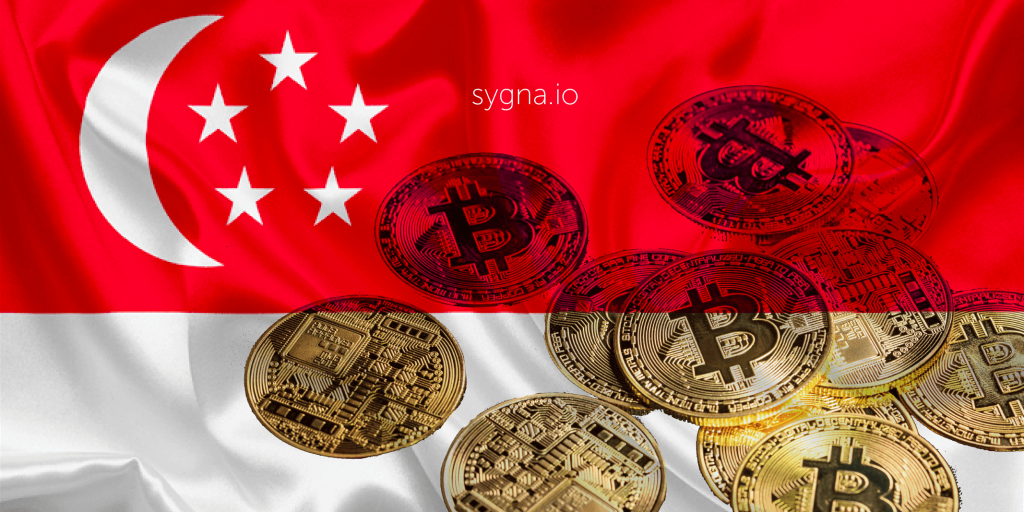 In January 2020, Singapore put in place an amendment to its Payment Services Notice (PSN02), which implemented AML/CTF protocols for crypto. Exemptions have been allowed for companies that have needed to apply for licensing before final decisions are made, though some have had to close down. While the Travel Rule has technically existed for over two years in Singapore, most exchanges in the country are simply operating with the exemption while awaiting the review of their license applications.
Singapore is implementing a requirement that all transactions require some exchange of information, not just those above a certain threshold. Additionally, proof of ownership for crypto wallets is mandated if customers send tokens to non-custodial wallets.
The island-state's firm application process has led a number of VASPs to withdraw their applications and find easier pastures, including Binance. However, in 2021 Sygna Bridge client Independent Reserve became one of the first crypto exchanges to be granted an operating license by the Monetary Authority of Singapore (MAS).
South Korea (March 2022)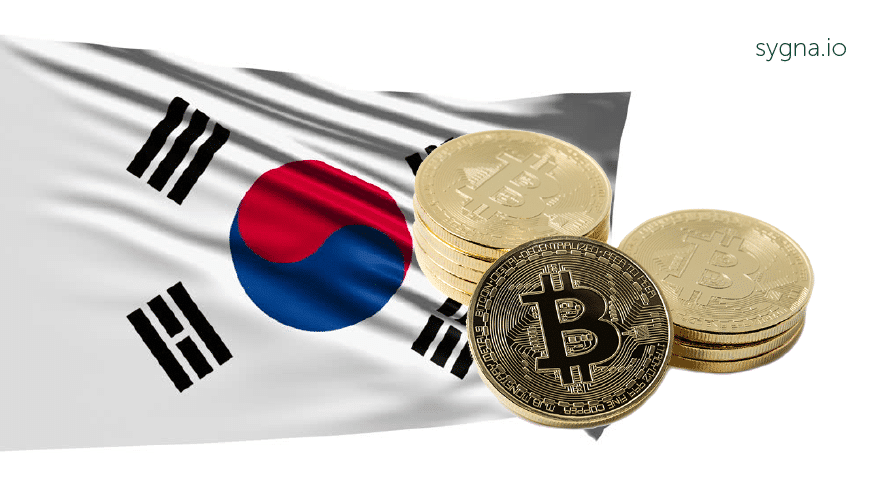 While South Korea has had cryptocurrency regulations in effect since March 2021, existing VASPs were given a six-month grace period to become compliant, which ended in September 2021. As for the Travel Rule, VASPs have until March 24, 2022, to put in place measures that will be applied to all transactions equivalent to or greater than KRW 1 million (around $830). The Travel Rule is expected to impact up to 14 cryptocurrency exchanges in South Korea. Additionally, VASPs in the country must utilize an information security management system (ISMS), while real-name bank accounts are mandated for fiat trading.
Malaysia (April 2022)
In January 2020, the Malaysian Securities Commission revised its Digital Assets Guidelines to better regulate crypto token issuers, placing the onus on VASPs. These regulations came into force in October 2020. The country, which is aligning itself closely with FATF, is expected to implement the Crypto Travel Rule in April 2022.
Indonesia (April 2022)
Indonesia has had regulations since August 2020 to place crypto firms into AML/CTF compliance. The Southeast Asian country, which has been preparing for full FATF membership for several years, has set its date for Travel Rule adoption for April 2022. The rule will apply to all crypto transactions in a limited sense (name and wallet address of sender and recipient), while transactions with a value in Indonesian Rupiah greater than or equivalent to $1,000 will have additional know-your-customer (KYC) checks, including addresses and dates of birth.
The Philippines (since Aug 2021)
The Philippines has been somewhat ahead of the regional curve in cryptocurrency regulation. With AML policy in place since 2017, expansions were made in January 2021 to bring the country into greater alignment with FATF. The Crypto Travel Rule has been a reality since August 2021, with VASPs being given six and half months to get into compliance after the official notice. In the Philippines, VASPs are only legally able to engage with other legally recognized VASPs.
Taiwan (TBA)
Since July 2021, Taiwan has had AML regulations in place for crypto firms. The nation's Financial Supervisory Commission (FSC) serves as the main regulator for the industry. As of February 2022, no deadline for Crypto Travel Rule compliance had yet been announced. The country is currently reviewing how transactions are conducted between domestic and foreign VASPs.
Hong Kong (TBA)
Hong Kong, birthplace to leading exchange FTX, is pursuing a policy of aggressive crypto regulation that may make it a less hospitable environment for the industry than neighboring countries such as Singapore and Taiwan. In 2019, the city-state introduced an opt-in licensing regime catered to "security tokens," meaning traditional securities sold online. Crypto fell outside the scope of these regulations, and only one VASP (OS) has ever been granted a license.
Now the authorities are looking to implement a mandatory licensing scheme that would apply to all VASPs. There are also discussions of limiting crypto exchange services to "high-net-worth individuals." A timeline for implementation of the Crypto Travel Rule has not yet been laid out, though the detailed KYC requirement will only kick in at the relatively high threshold of $8,000, with names and account numbers sufficing for smaller transactions.
Thailand (TBA)
The first attempt to regulate cryptocurrencies in Thailand came with the Digital Asset Emergency Decree, which arrived in 2018 and put the country's Securities and Exchange Commission (SEC) in the driver's seat, levying a 15% capital gains tax on crypto trades and introducing some basic AML. The decree followed the Thailand Central Bank banning financial institutions from dealing with crypto in any form.
In 2021, the country introduced a raft of new crypto regulations, including stricter AML guidance that requires in-person KYC checks, which went into effect in September of that year and effectively halted new account openings at exchanges. In addition, Thailand has banned meme coins as well as non-fungible tokens (NFTs), among various other crypto assets. While the country plans to implement the Crypto Travel Rule, regulators have yet to announce when that will happen.
Rest of the World
European Union (EU)
The European Union adopted the Markets in Crypto-assets (MiCA) regulatory package in September 2020, which focused on mitigating economic risks posed by crypto, with an emphasis on stable coins and crypto-asset service providers. In 2021, an AML package was put forth to tackle some of the issues that MiCA did not cover. At the moment, there are no continent-wide licensing requirements for VASPs, only at the member-state level.
The Crypto Travel Rule was proposed in June 2021, and it is being fast-tracked through the usual logjam of the European legislative process; it is currently with Parliament. It will become a reality on the 20th day after it is published in the official journal, but the publication date is still unannounced. Some countries, such as Germany and the Netherlands, have begun to come into alignment with FATF on their own, but the ultimate legislative outcome in the EU will take legal precedence.
The Crypto Travel Rule will be overseen by the European Banking Authority (EBA). Controversially, the EU proposes to go beyond the $1,000 minimum threshold indicated by FATF and is reviewing the possibility of a zero-dollar threshold which means that all VASP-to-VASP transfers in and out of the EU would be subject to the Travel Rule.
Switzerland (Since 2020)
The Swiss Financial Market Supervisory Authority (FINMA) first put out guidance for crypto entities in August 2019, including on the subject of the Crypto Travel Rule, which has been live since January 2020. FINMA requires that VASPs follow the rule for transactions exceeding $1,000, while non-custodial wallet ownership must also be proven. The rule had launched with a minimum of $5,000, but it was lowered after just one month. Requirements include names, addresses, and account numbers. Transfers to most unregulated wallets are forbidden.
United States (since 2013)
The Financial Crimes Enforcement Network (FinCEN) in May of 2019 reminded the public that the Crypto Travel Rule has actually been in effect for VASPs in the United States since 2013, yet no fines have ever been handed out. FinCEN suggests the threshold be set at $3,000, which differs from FATF's $1,000 guidance. Additionally, there is currently a proposal under review in the US to lower the threshold to $250 – a scenario that would reverberate across the world of crypto if it came to pass.
Canada(since July 2021)
Canada's financial regulator the Financial Transactions and Reports Analysis Centre of Canada (FINTRAC) issued guidance for local and foreign MSBs to identify users involved in transactions exceeding $10,000 that took effect in July 2021.
United Kingdom ( sometime in 2022)
The UK's HM Treasury released a consultation in late 2021 that mandated the FATF Travel Rule. The rule came as an update to existing AML regulations. Cryptocurrency is regulated in the country by the Financial Conduct Authority (FCA), which generally has a pro-crypto attitude. The date for the implementation of the rule has not yet been announced, but it is expected to be sometime in 2022, and a grace period will be allowed. For inter-VASP transactions, the threshold has been set at £1,000 ($1,340), at which point higher-order KYC is required. For small transactions, name and account number data will still be required.
South Africa (June 2022)
In 2020, South Africa's Intergovernmental Fintech Working Group issued a position paper on crypto assets, recommending that the country align itself with FATF's Crypto Travel Rule by putting crypto into the Financial Intelligence Centre Act (FICA), the country's primary AML-CTF legislation. Due to concerns over scams as well as a push to set up a Central Bank Digital Currency (CBDC), the timeline for Crypto Travel Rule adoption is being expedited.
The Crypto Travel Rule will go into effect in June 2022, and no grace period for compliance has yet been mentioned. The transaction threshold will be set at ZAR 25,000 (about $1,650), above which must be shared names and account numbers for both parties as well additional data for the originator, such as either an address or a national identity number. The Financial Sector Conduct Authority (FSCA) is the body responsible for overseeing the crypto industry in South Africa.
About CoolBitX's Sygna AML platform
Sygna is an AML compliance platform by CoolBitX that helps VASPs meet the demands of global financial regulators like FATF simply and effectively while maintaining the highest information security standards to protect user data privacy.
In February 2022, Sygna and the Travel Rule Information Sharing Architecture (TRISA) – an open-source, decentralized solution to information sharing between VASPs announced full interoperability between their respective Travel Rule solutions. More interoperability is in the pipeline for the other leading solutions as well.
What is Sygna Bridge?
Sygna's Travel Rule protocol Bridge delivers an API-based messaging service for VASPs to share FATF R.16-required originator and beneficiary transmittal information, with support for over 3,000 virtual assets.
In April 2021, Sygna Bridge became the first Travel Rule compliance protocol to receive the coveted ISO/IEC 27001 certification, a globally recognized standard for Information Security Management System (ISMS). In October 2021, Bridge client Independent Reserve was granted licensing approval in Singapore by MAS.
Sygna will soon introduce Sygna Hub, a total API-based compliance solution that offers Travel Rule protocol interoperability and integrated 3rd party blockchain analytics and sanction screening features from the industry's leading AML compliance service providers. Moreover, Sygna Gate, an optional browser-based solution, will also be released and won't require any technical integration.
To find out more about how your VASP or jurisdiction can meet not only the requirements of the FATF Travel Rule, but implement a robust pro-active AML system for crypto assets, get in touch with CoolBitX and Sygna here.