Wyoming, the former Wild West outpost and current least populous state in the United States, has in recent years taken a shine to the cryptocurrency industry, a growing financial sector beset by vague and cumbersome regulations in the U.S.
As such, this quiet little state, home of Yellowstone National Park, has become an unlikely destination for crypto money service businesses (MSBs) in the United States thanks to its flexible, practical, and forward-thinking legislative innovations.
In September 2020, Wyoming once again made waves when its Banking Board approved the leading crypto exchange Kraken's application for a special purpose depository institution (SPDI) charter, making it the first SPDI bank in the state and the first crypto exchange to become a U.S. bank.
Wyoming's 13 Blockchain laws shake up crypto regulation (2019)
In 2019, Wyoming shook both regulators and the crypto industry by passing a staggering 13 new blockchain laws regarding cryptocurrencies that will clarify and legalize various forms of cryptocurrency use. Other U.S. states are now following Wyoming's new crypto legislation, but Wyoming offers numerous other advantages in the realms of tax and licensing that other states don't.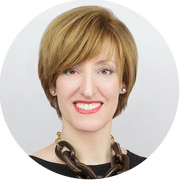 It's no wonder that Wyoming is considered the "Delaware of Digital Asset Law" as so eloquently explained by influential crypto evangelist and Wyoming Blockchain Task Force member Caitlin Long in this seminal Forbes piece.
One of the biggest obstacles in the path of the mass adoption of cryptocurrencies has been the escalating battles between the virtual asset industry and financial regulators in recent years who have been left behind by its innovation.
The need for reasonable crypto regulation
There is a dwindling contingent of early crypto adopters (libertarians, cypherpunks et al) who still believe regulation is neither needed or belongs in the cryptocurrency markets. However, others believe that with regulation comes transparency, trust, and fairness. Mass adoption certainly relies on more cohesive regulation to become a reality.
The U.S. has historically struggled to tread the right line between crypto regulation without stifling innovation. Duties are spread across different avenues: the stock market is regulated by the Securities and Exchange Commission (SEC). Commodities are regulated by the Commodity Futures Trading Commission (CFTC). Meanwhile, the U.S. Dollar currency is regulated by the Department of the Treasury and the Federal Reserve.
At this time, cryptocurrencies have no single overarching regulator in the U.S. other than the Treasury, with different federal agencies rather periodically taking aim at legislation violators.
Proponents of crypto-regulation say that without clear regulations, innovation using cryptocurrencies is being slowed. Confusion is causing entrepreneurs to sit idly by because of fear that they might break some laws.
At the same time, other countries are drawing these innovators away from the US because they have already created rules that have made their countries friendlier to cryptocurrencies.
Crypto-regulation is needed to protect against fraudulent initial coin offerings (ICO) and cryptocurrency trading platforms. One estimate puts the frequency of initial coin offering scams to be as high as 80%. Without understandable guidelines and regulations, fraud could become the rule instead of the exception in the United States.
The key to creating cryptocurrency regulations in the US is promoting accountability, consistency, and order while avoiding confusion and undue burdens.
At this time, states like Wyoming have taken the initiative to create their own cryptocurrency laws that make their state more open to cryptocurrencies and blockchain technologies.
What the Wyoming Crypto Laws Do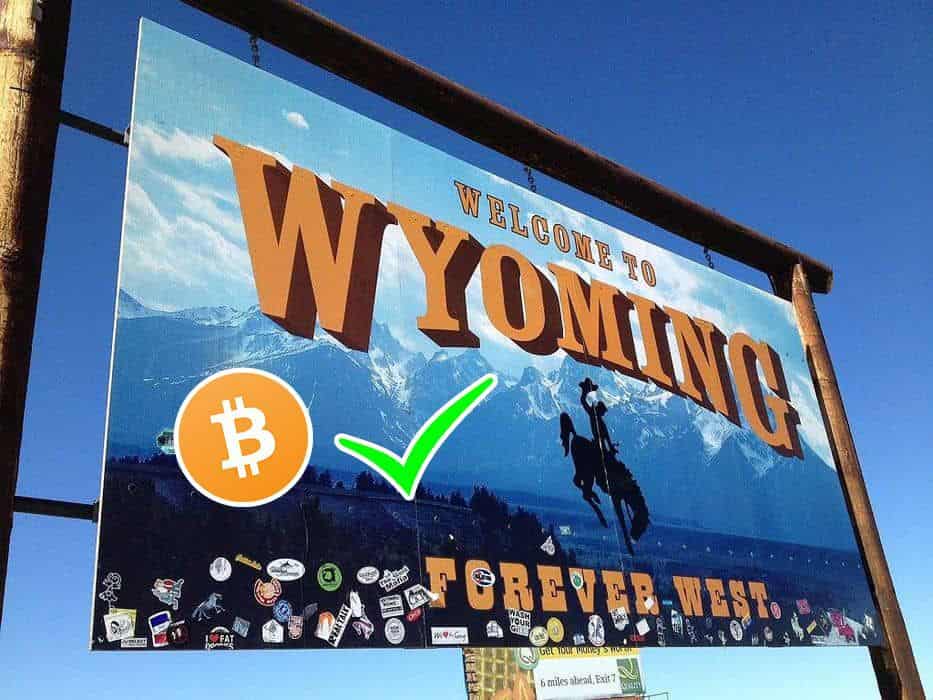 Wyoming crypto regulation divides blockchain-based assets into three different classes of property assets:
Digital consumer assets (eg, utility tokens)
Digital securities (eg, Investment contracts)
Virtual currencies (eg, Bitcoin, Ether, and other altcoins).
New Wyoming legislation classifies digital assets as property within the context of the Uniform Commercial Code (UCC). What this means is that individuals and companies have the right to own digital instruments without the need for intermediaries.
This helps to remove barriers when it comes to asserting crypto legal rights and could open up new crypto-secured transactions along with the already understood UCC law.
For banks, the law creates special blockchain depository institutions that can serve businesses that may not have access to traditional banking services.
It also enables securities to be issued in tokenized form. This can make Wyoming the go-to state for incorporation, a status that Delaware has enjoyed for decades. Not only for cryptocurrency companies but also for any business that wants to raise capital for an initial coin offering.
One of the most interesting features of the new Wyoming Crypto Law is its supportive approach to blockchain firms. The Wyoming legislators expressly created sandbox provisions that are great for innovation and experimentation.
How Wyoming helps crypto companies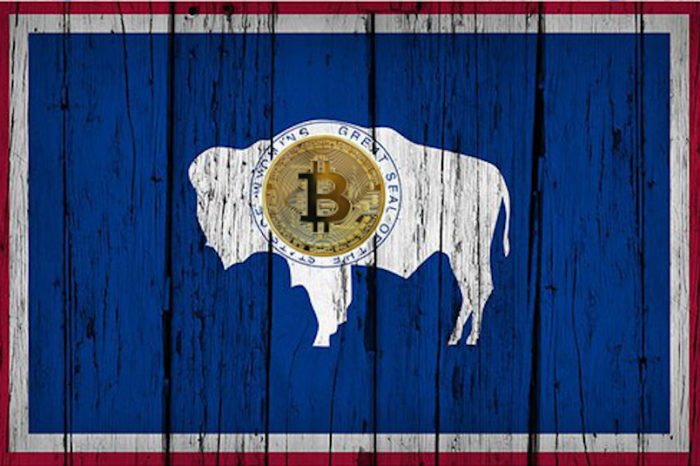 A business doesn't have to move to Wyoming to take advantage of these new crypto laws any more than a business has to move to Delaware to be a Delaware corporation. An individual or business can set up their own Wyoming LLC, trust, foundation, corporation, or other business entity.
Another benefit is that Wyoming is one of the most tax-friendly states in the country. Wyoming has no personal income tax, no corporate tax, and for the most part, no surprise business taxes that show up elsewhere.
One concern about incorporating a business in Wyoming has been that the state doesn't have its own special court for resolving business disputes as Delaware does. Wyoming already thought of that, however. It solved this concern by setting up its own Wyoming chancery court or business court.
These new crypto laws will also create revenue, jobs, and capital for the state of Wyoming. The state legislators have even created a bill that enables cryptocurrency miners to negotiate directly with Wyoming's electric utilities.
Are there downsides? Fraud is always a possibility. But Wyoming does not go easy on those perpetrating fraud. And there is no rehypothecation, the process of using collateral from one lending transaction to be re-used to finance additional loans. In Wyoming, it is a felony.
2020: Wyoming clarifies crypto "qualified custodian" status
Wyoming made sure not to take its foot of the pedal in 2020.
In fact, in November 2020, it achieved another first, by providing the first crypto custodial firm (Two Ocean Trust) with a "qualified custodian" classification and official clearance under the Investment Advisers Act of 1940.
Two Ocean Trust, a financial institution providing wealth management services to high-net-worth individuals (HNWI) and others, received a "no-action" letter from the Wyoming Division of Banking, authorizing it under Wyoming Law to provide both custody crypto and traditional assets.
This makes it much easier for clients to create a diversified and contemporary portfolio and lowers the barriers of inconvenience that has hampered mainstream adoption for years.
Most importantly though, the "qualified custodian" status bestowed to Two Ocean Trust has incredible benefits to the recipient, as the SEC requires investment consultants under its Custody Rule to keep their clients' assets with such a "qualified custodian". This has provided the crypto industry with official clarity on how the qualified custodian definition in the Invest Advisers Act can apply to crypto-assets.
Summary
While financial regulators like the SEC, CFTC and FinCEN have taken recent action against the likes of Ripple and BitMEX, Wyoming's recent cryptocurrency laws make it easier to be innovative without worrying about the vagaries of existing law.
The state is also one of the most tax-friendly to incorporate a business. Any money service business that is interested in blockchain technology or cryptocurrency should look into Wyoming's new crypto laws.
In conclusion, the role that Wyoming has played to create a practical and easy foray for financial institutions into the crypto industry cannot be denied, and neither will it be forgotten any time soon.