It's been a transformative year for CoolBitX since we launched our Sygna Bridge AML compliance solution a little over a year ago in 2019. Despite a challenging 2020 due to increasing regulatory actions and COVID-19 , we feel that the crypto industry and us are weathering this adversity well and growing from it.
This article recaps the progress made in Sygna Bridge's first 12 months and previews our plans till the end of 2020.
Sygna Bridge is a first-to-market FATF Travel Rule solution that helps virtual asset service providers (VASPs) adhere to the Financial Action Task Force (FATF)'s Recommendation 16's data-sharing requirement. 
1. Why we created Sygna Bridge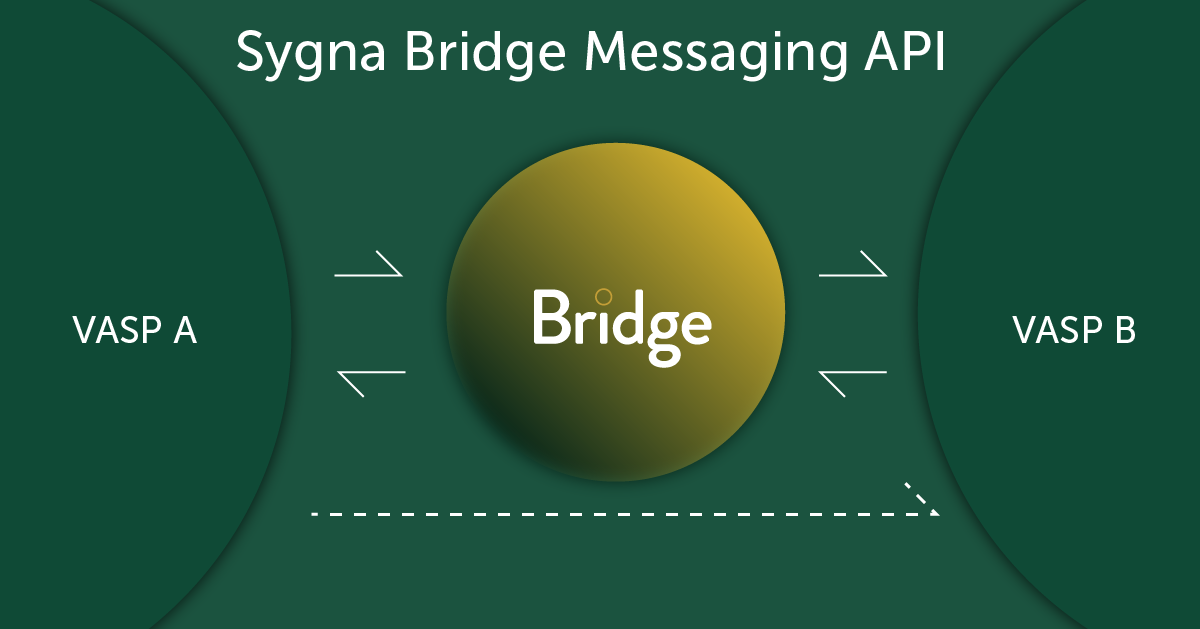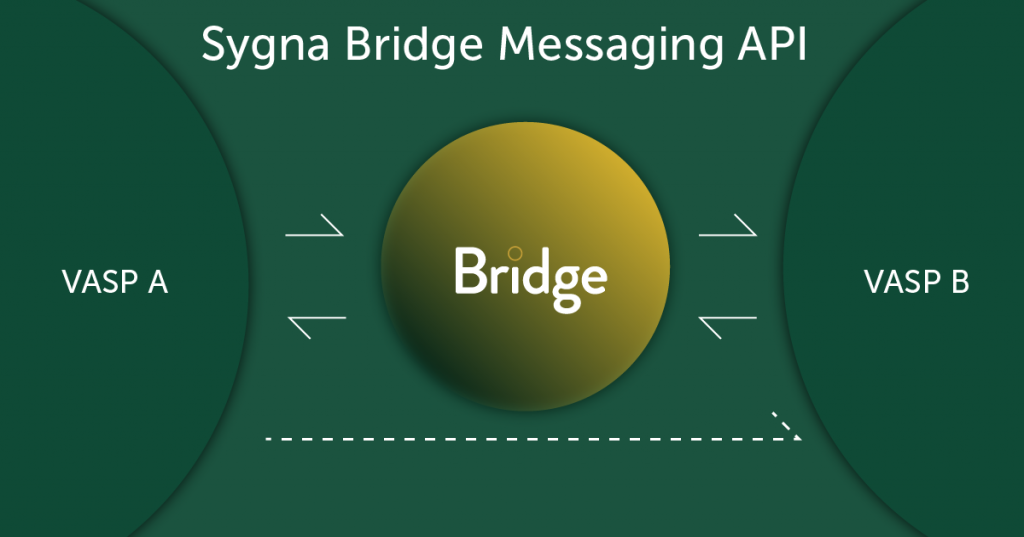 Since CoolBitX started in early 2014, our mission has been to foster the mass adoption of cryptocurrencies by making them safe and convenient to own.
After the FATF introduced new regulations in February 2019, CoolBitX understood that these would transform the crypto industry permanently.
Supported by our Series A lead investor SBI Group, our ideas and insights coalesced into a new vision – to help the crypto industry get in front of incoming global regulations.
As a blockchain security pioneer with its roots in Fintech banking security, it was a natural progression.
2. Travel Rule Challenges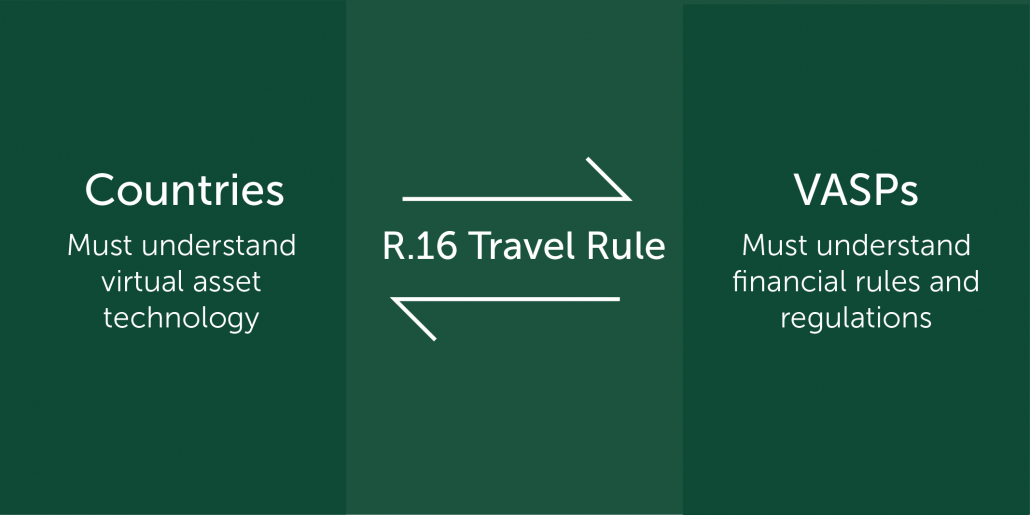 The FATF's Recommendation 16, which obligates VASPs such as cryptocurrency exchanges to share beneficiary and originator transmittal data with counter parties, provided huge challenges that had to be overcome. These included:
A tight 12-month review deadline (now extended to June 2021)
Language and technical format issues
Security, privacy, cost and technical considerations
The FATF Travel Rule required technology to be used that didn't exist yet and could be problematic.
How could VASPs ensure they interact with bona-fide VASPs, maintain the privacy of the personal data to be shared, while minimizing expenditure and technical complexity in the process?
For CoolBitX the answer was simple: Don't reinvent the wheel. Adapt it to the new terrain.
That meant using tried and trusted decentralized and centralized technology to build a flexible solution that could thrive in this new regulatory paradigm.
Here's how we went about it.


02/19 – FATF introduces Travel Rule
On 22 February, the FATF published its Public Statement on Mitigating Risk from Virtual Assets that introduced the Travel Rule (Interpretive Note to R.15 paragraph 7(b)-R16.
We anticipated as much after the FATF's October 2018 guidance, and this was a clear sign that virtual asset regulation was here to stay. CoolBitX began to brainstorm and we drew up plans for a Travel Rule solution soon after. 
05/19 – FATF Private Sector Forum (Vienna)
In May 2019, CoolBitX was invited to attend the FATF's Private Sector Consultative Forum (PSCF) in Vienna, Austria, where we shared Sygna Bridge's concept. Despite the industry's vocal opposition to Recommendation 16, the FATF promulgated it a month later after its June plenary. 
06/19 – Sygna Bridge development starts
In June 2019, the FATF officially adopted its Travel Rule requirement in its Guidance to a RBA to Virtual Assets and VASps , CoolBitX officially began its development of Sygna Bridge.
08/19 – Proof of Concept & SBI partnership
After a mere 2 months of development on Sygna Bridge, CoolBitX's skilled development team had successfully created a Proof of Concept (PoC) demo that underscored Bridge's feasibility.
CoolBitX and SBI VC also announced their partnership in a press release that detailed how this cooperation would help SBI VC comply with FATF regulations.
12/2019- MoUs with Japan and Korea VASPs
CoolBitX ended 2019 by signing several confidential memorandums of understanding (MoU) with leading crypto asset exchanges in Japan, Korea and Taiwan.


2020 Milestones & Roadmap
In January 2020, sweeping new crypto-targeted regulations like Singapore's Payment Services Act and the 5th Anti-Money Laundering Directive (AMLD5) came into effect. We knew that 2020 would prove be the biggest year yet for the evolution of crypto regulation, as countries started to set in motion their regulatory frameworks to comply with the FATF Standards.


02/2020: CoolBitX's $16m Series B closes
On 25 February 2020, CoolBitX announced that it had closed its Series B fundraising round, raising $16.75 million from investors SBI Holdings, Monex, Bitsonic ( who would also participate as VASPs) and government funding.
03/2020: Sygna Bridge Version 1.0 released
Soon after its Series B closing, CoolBitX released Sygna Bridge 1.0. The company also announced it had signed MoUs with 13 VASPs in the Greater Asia region, including SBI VC Trade (JP), Coincheck (JP), Bitbank (JP), DMM Bitcoin (JP), BITpoint (JP), BitSonic (KR), MaiCoin (TW), BitoPro (TW), Ace (TW), and other exchanges throughout the APAC region.


04/2020 – VASP Live Production Test Report
On 15 April, 2020, CoolBitX presented findings of Sygna Bridge's most recent production report to members of the FATF Contact Group (established in June 2019 to monitor industry-led FATF Standards compliance efforts).
In a series of tests and cross-border transfers between SBI VC, Bitsonic, and BitoPro — audited by a Big 4 accounting firm — the Sygna Bridge platform demonstrated its effectiveness as a cross-border 'Travel Rule' solution.
05/2020 – Sygna Robot VASP and Consensus Distributed
In May 2020, Sygna released its Robot VASP tool, which allows any member VASP to test and debug their API integration without the need for a live counterparty.
CEO Michael Ou also took part in a CoolBitX-sponsored panel discussion at Consensus Distributed that shared FATF Travel Rule lessons from Asia.
06/2020 – MoU with Pionex (Singapore)
In late June 2020, CoolBitX announced they signed their 18th MoU with a VASP, this time with their first Singaporean VASP, Pionex.
CoolBitX also confirmed that they would be supporting the Joint Working Group (JWG)'s new InterVASP Messaging Standard, or IVMS101, a unified data messaging standard to foster interoperability between TSPs.


07/2020: Sygna Bridge 2.0 with IVMS101 support released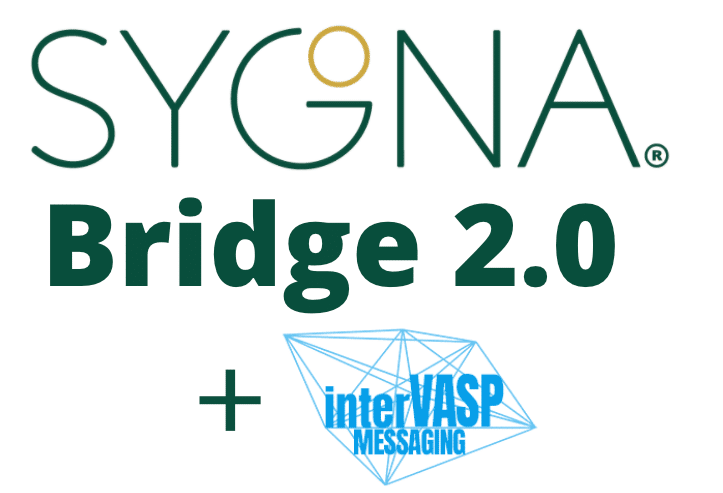 In July 2020, CoolBitX released Sygna Bridge 2.0, which supports IVMS101 and features an open source code generator tool for VASPs to adopt IVMS101 with ease.
09/2020: IVMS101 Interoperability PoC
At July 15's Global Digital Finance (GDF) Travel Rule Summit, top of the agenda was the discussion of interoperability issues between technical solutions and the crypto "Sunrise" problem.
This aligns perfectly with Sygna's plans. In addition to strengthening Sygna Bridge's technology and network, CoolBitX will next collaborate with other Travel Rule technical solution providers to demonstrate Proof-of-Concept (POC) interoperable IVMS data before 30 September 2020.


12/2020: Sygna Bridge Interoperable Version
In the final quarter of this globally challenging year, CoolBitX will take the iterations and lessons learned in Q3 to finalize and release a new interoperable version that will lay the foundation for the increased adoption of Sygna Bridge in 2021.
This will help our VASP members to transfer compliance-required personal data to different counter parties across different TSPs.