Streamlined interface of integrated solutions for VASPs to meet FATF Travel Rule, sanction screening, transaction monitoring requirements
New York and Taipei — 2 September, 2021— Global blockchain security firm CoolBitX, creators of the Sygna range of anti-money laundering (AML) compliance solutions for crypto assets, and Chainalysis, the blockchain data platform, today announced a new partnership to help Virtual Asset Services Providers (VASPs), including exchanges, meet regulatory requirements.
Sygna Gate will integrate Chainalysis KYT, an automated cryptocurrency transaction monitoring software, as part of its single point of access browser gateway, bringing together AML solutions that include sanction screening, blockchain analytics, and the Sygna Bridge Travel Rule protocol.
In particular, meeting Travel Rule requirements are top of mind for cryptocurrency businesses globally. The Financial Action Task Force (FATF), the inter-governmental body that sets global standards relating to anti-money laundering and combating the financing of terrorism (AML/CFT), recently published its second 12-month review, specifically highlighting concern that many jurisdictions have struggled to implement this particular recommendation. Now, however, there are technologies and tools available that enable VASPs to comply with the Travel Rule, including this integration between Sygna and Chainalysis.
Sygna Gate, live since June 2021, is designed to offer VASPs greater flexibility and choice through key partnerships. Further development of this integrated gateway is being made for an on-premise and fully automated version called Sygna Hub, scheduled to launch in October 2021.
Sygna Hub will be launched in response to market demand from financial institutions and crypto exchanges with automated AML strategies and on-premise software. Leveraging integrated Sygna partnerships enables VASPs to significantly save resources by optimizing back-end integrations.
Statements from CoolBitX and Chainalysis
Michael Ou, CEO of CoolBitX: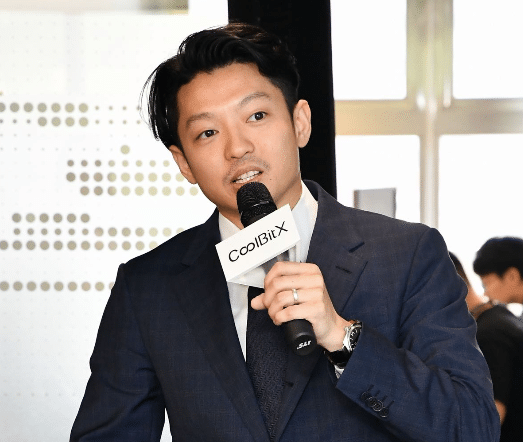 "Chainalysis is one of the leading data and compliance firms in the digital asset industry and a company that we have long coveted to have the opportunity to work with due to their impressive track record and technology. We are therefore delighted to announce this partnership. We believe there is value in creating strong partnerships with leading AML solution providers in order to help clients achieve their regulatory compliance goals with minimum disturbance to their business models."
Ulisse Dellorto, Managing Director of APAC at Chainalysis
"We are thrilled to meet the demand of our customers for more integrated regulatory tools, especially for the Travel Rule. Sygna is a leading provider in Asia and we look forward to continuing to build trust in the cryptocurrency industry through this partnership."
Sygna has seen rapid growth in Asia, where it is headquartered, in 2021, and its Travel Rule protocol has already been selected by dozens of licensed crypto exchanges. Chainalysis, a global leader in data, investigations, and compliance, recently raised a Series E fundraising round, valuing the company at $4.2 billion. Its data and technology is trusted by financial regulators and institutions in over 60 countries.
Closer cooperation between leading AML compliance solution providers in the crypto sector should demonstrate to global regulators that the digital assets sector is actively pursuing partnerships to help the industry meet regulatory reforms. As regulation continues to be clarified globally, robust and integrated AML solutions will become the foundation of the institutionalization of the digital asset industry.
CoolBitX CEO Michael Ou and Chainalysis MD APAC Ulisse Dellorto are available for media interviews.
About CoolBitX

CoolBitX Ltd. (CBX) is an international blockchain security company building the next-generation infrastructure necessary to maximize digital asset adoption. Founded in 2014 by Michael Ou and backed by SBI Holdings, CoolBitX provides solutions for a rapidly-changing blockchain industry in order to foster the mass adoption of virtual assets through its two product lines: CoolWallet and Sygna. CoolWallet is a credit card-sized hardware wallet that allows for Bluetooth-enabled pairing with users' mobile phones. The Sygna line of regulatory compliance products are tailored toward Virtual Asset Service Providers (VASPs), simplifying the compliance efforts of VASPs through the use of effective and secure technology.
For more information on CoolBitX, visit https://coolbitx.com/.
About Sygna

Sygna remains at the forefront of the digital asset industry's AML compliance transformation.
With three interoperable compliance solutions, Bridge (a first-to-market Travel Rule protocol), Gate (SaaS browser gateway), and Hub (integrated AML platform, due October 2021), Sygna aims to deliver the highest information and data security standards to help VASPs meet their evolving compliance needs.
In April 2021 Sygna Bridge achieved ISO/IEC 27001 certification, the globally recognized Information Security Management System (ISMS) standard and also received a favorable independent assessment by leading Singaporean blockchain association ACCESS in 2020.
For more information on Sygna, visit https://sygna.io/
About Chainalysis

Chainalysis is the blockchain data platform. We provide data, software, services, and research to government agencies, exchanges, financial institutions, and insurance and cybersecurity companies in over 60 countries. Our data powers investigation, compliance, and market intelligence software that has been used to solve some of the world's most high-profile criminal cases and grow consumer access to cryptocurrency safely.
Backed by Accel, Addition, Benchmark, Coatue, Paradigm, Ribbit, and other leading firms in venture capital, Chainalysis builds trust in blockchains to promote more financial freedom with less risk.
For more information, visit www.chainalysis.com.