Major milestone achieved by Sygna Bridge and TRISA "FATF Travel Rule" technical solutions addresses key challenges faced by crypto industry
Taipei, Taiwan — 15 September, 2020
Sygna Bridge and the Travel Rule Information Sharing Alliance (TRISA), respectively created by blockchain pioneers CoolBitX and CipherTrace, are both leading information-sharing platforms designed for Virtual Asset Service Providers (VASPs) to meet FATF Recommendation 16's "Travel Rule".
In an industry milestone directly in response to the FATF's June Review' , which encourages technical solution providers (TSPs) to seek compatibility with each other, the projects have announced a successful proof-of-concept (PoC) that demonstrates interoperability between their systems.
During the June 2020 FATF plenary, the FATF highlighted interoperability of travel rule solutions as a crucial development needed for the industry to help global anti-money laundering (AML) efforts. Today's PoC announcement marks a major milestone and an important step toward effective collaboration in the industry.
John Jefferies, Chairman of TRISA, said: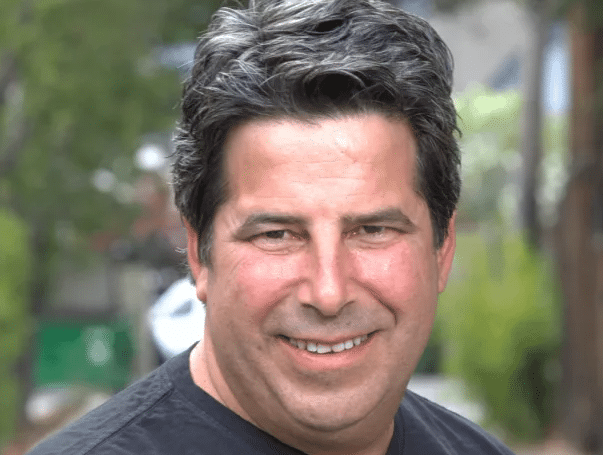 "Achieving global interoperability for Travel Rule compliance across jurisdictions is vital for a successful sunrise phase. We are pleased to enable message interoperability and extend mutual VASP authentication in this Travel Rule proof of concept. We are happy to welcome Sygna and Sygna VASPs into TRISA's global community of trust."
CoolBitX CEO founder and Sygna Bridge creator Michael Ou, said: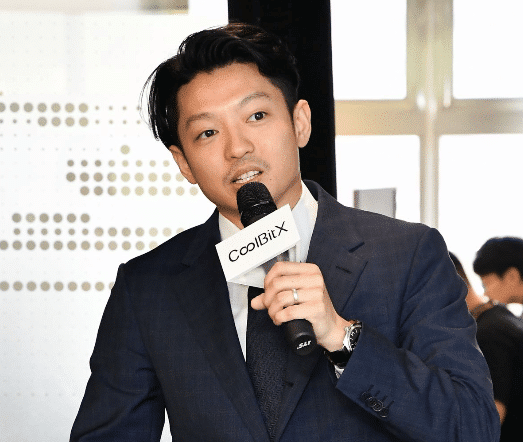 "In the last few years, several innovative solutions have appeared to help crypto and virtual asset businesses comply with AML regulations that are beginning to develop around the world—each addressing the needs of different audiences. At the end of the day, money-laundering and terrorist financing are global issues that require the collaboration between different entities.

This all begins with ensuring that the solutions are able to communicate effectively between each other. By adapting industry standards such as the IVMS101 and building tools to ensure correct translation and connectivity, Sygna Bridge and TRISA are working together to ensure that the cryptocurrency industry is growing and maturing in a positive direction."
The Sygna Bridge and TRISA interoperability PoC was designed to address several core challenges faced by VASPs and Travel Rule solution providers so that the platforms may communicate with each other in a compliant way, despite any fundamental differences between them. Firstly, the different platforms must be able to identify and verify each counterparty VASPs.
Secondly, personal data must remain encrypted throughout the information sharing process across the different platforms. Thirdly, and perhaps the most complex, data transfer workflow must be clear despite the difference in formatting between the two platforms.
Through a combination of each solutions' VASP directories, robust data encryption, adoption of the InterVASP Messaging Standard (IVMS101), and the Sygna Gateway—specifically created by CoolBitX to handle message translation and connectivity—VASPs between the two solutions can communicate compliance data seamlessly with minimal disruption.
The Sygna Bridge and TRISA interoperability PoC is now available to the public on GitHub.
CoolBitX recently released Sygna Bridge 2.0 which supports the InterVASP Messaging Standard (IVMS101), the Joint Working Group's unifying messaging standard, which comes after months of technical improvements and rigorous testing with VASP partners in Japan, Korea, and Taiwan.
In February 2020, CoolBitX announced the successful closure of its US$16.75 million Series B funding round, led by SBI Holdings, with participation from the National Development Fund of Taiwan, Bitsonic, and Monex.
A total of 21 exchanges have signed Memorandums of Understandings (MOUs) with CoolBitX to begin or consider implementing Sygna Bridge, including 6 licensed VASPs from Japan, 1 global exchange group and other VASPs based in Canada, Hong Kong, Japan, Korea, Singapore, Taiwan, United Kingdom, and South Africa.
CoolBitX CEO Michael Ou and TRISA Chairman John Jefferies are available for media interviews.
About CoolBitX
CoolBitX Technology Ltd. (CBX) is an international blockchain security company that is building the infrastructure necessary to close the gap between the mainstream market and crypto industry. Founded in 2014 by Michael Ou and backed by SBI Holdings, CoolBitX provides solutions for a rapidly-changing blockchain industry in order to foster the mass adoption of virtual assets through its two product lines: CoolWallet S and Sygna. CoolWallet S is a credit card-sized hardware wallet that allows for Bluetooth-enabled pairing with users' mobile phones. The Sygna line of regulatory compliance products are tailored toward Virtual Asset Service Providers (VASPs), simplifying the process for VASPs to meet the compliance standards of the traditional financial industry and improve the reputation of the virtual currency industry. For more information on CoolBitX, visit https://coolbitx.com/.
About Sygna Bridge
As part of CoolBitX's new line of regulatory compliant products tailored toward Virtual Asset Service Providers (VASPs), Sygna Bridge is a compliant, user friendly, and secure data exchange solution that allows VASPs to communicate regulation-ready information. For VASPs licensed or registered in any of the 200 global jurisdictions committed to FATF Recommendations, Sygna Bridge is a first-to-market solution that simplifies the complex and labor-intensive task of meeting the "travel rule" as defined in FATF Recommendation 16. Sygna Bridge was created to close the gap in compliance standards between the mainstream market and the crypto industry. For more information on Sygna, visit https://sygna.io/ and for more information on CoolBitX, visit https://coolbitx.com/.
About CipherTrace
CipherTrace, leading cryptocurrency intelligence company, protects financial institutions from money laundering risk and is helping to grow the crypto economy by making virtual assets trusted by governments and safe for mass adoption. CipherTrace delivers the world's most comprehensive cryptocurrency intelligence to detect money laundering, inform law enforcement investigations, and enable regulatory supervision. CipherTrace founders are dedicated to protecting consumer privacy, while defending against illicit finance. Deep expertise in cybersecurity, eCrime, payments, banking, encryption, and virtual currencies form the foundation for CipherTrace's commercial offerings. For more information, visit www.CipherTrace.com or follow us on Twitter @CipherTrace.
About TRISA
Travel Rule Information Sharing Alliance (TRISA), founded by CipherTrace, is an open-source, decentralized architecture to support VASPs in sharing sender and receiver information to comply with Travel Rule requirements without compromising privacy. By applying a proven Certificate Authority (CA) model, TRISA reliably identifies and verifies VASPs to enable interoperability and ensure Personally Identifiable Information (PII) stays private and not sent to the wrong entity. The peer-to-peer design eliminates a single point of failure and provides resilience against attacks and scales to accommodate extreme volumes. VASPs and financial institutions can immediately begin using TRISA to comply with the