Table of Contents
What is a FATF-Style Regional Body (FSRB)?
The 9 FATF-Style Regional Bodies (FSRBs) are autonomous regional organizations that help the Financial Action Task Force (FATF) implement its global AML/CFT policy, which revolves around its 40 Recommendations, in over 200 affiliated countries.
The FATF is the world's foremost anti-money laundering (AML) and counter-terrorism funding (CFT) regulator. While it has 39 official members and jurisdictions, it depends on the support of nine FATF-style regional bodies (FSRBs) to ensure that its policies extend to all corners of the world.
What is the purpose of FATF-Style Regional Bodies?
The 9 FATF-Style Regional Bodies help construct and support AML/CFT compliance policies and updates in every major region in the world. FSRBs disseminate the FATF's global standards in order to help the 200+ countries under their jurisdictions understand and comply with FATF's AML/CFT expectations.
What are the 9 FSRBs?
There are currently nine FATF-Style Regional Bodies that each cover a particular region. They are:
Which countries and regions belong to which FSRBs?
The FATF-Style Regional Bodies have over 200 countries and jurisdictions as members, covering every continent. To see which countries belong to which FSRBs, you can click here.
The relationship between FATF and its FSRBs
While the FATF and its 9 FSRBs are autonomous organizations that operate independently from each other, they are also interdependent on each other for success (e.g. mutual country evaluations) and govern their complex relationships according to varying factors and cultural differences.
The FATF and FSRB's High-Level Principles and Objectives
A list of High-Level Principles and Objectives, which lays out the relationship between the FATF and FSRBs, was approved by the FATF Plenary in October 2012. The list is frequently updated and also forms the foundation for the activities of Global Network Coordination Group, a working group chaired by a representative from a FATF and FSRB member each.
High-Level Principles:
Standard-setting: The FATF is the only entity allowed to set standards, but it relies on the help of FSRBs to do it well.
Technical assistance: FSRBs can play a vital role in establishing and addressing the AML/CFT technical needs of their members, which supports the overall aims of the FATF.
Autonomy: FATF and FSRBs are unique, free-standing and autonomous parties, with no organizational hierarchy between them. Each party has different needs and experiences and therefore helps to strengthen global AML/CFT policy.
Sharing common objectives and working in partnership: While the FATF and FSRBs operate independently of each other, they are also interdependent in the sense that they have a common goal (AML/CFT) which requires them to work together to maximize their results. The failure or success of either the FATF or FSRBs affects the other.
Mutuality: The organizations' reliance on each other ensures that the FATF and FSRBs establish operations and procedures that allow them to work together and take part in the other's activities.
A common interest in protecting the FATF brand: As FATF-Style Regional Bodies (FSRBs) share such a close association with the FATF, they are obligated to uphold the values and name of the FATF in order to strengthen their own brands.
High-Level Objectives:
The Objectives section of FATF's High Principles and Objectives is more convoluted and requires a deeper understanding. In short, here are the points that it covers:
Reciprocal rights and obligations:
Access to documents
Joint events and participation in mutual evaluations
Access to meetings
Assistance
Peer review
2. Governance Structures for FATF and FSRBs
Membership and observership
Mission and endorsement
Institutional setup
Financial procedures and budget
3. FATF brand issues
Mutual evaluations
Risk and typologies
What are the main duties of FATF-Style Regional Bodies?
The core responsibility of each FSRB is to establish an AML/CFT framework that combats money laundering and terrorism funding and its proliferation in its regional jurisdiction. To do this, FSRBs conduct these essential services:
| | |
| --- | --- |
| – Evaluate | – Study |
| – Analyze | – Intermediate |
An FSRB will periodically evaluate the AML/CFT systems of its member countries, and offer recommendations for improvement as needed.
FSRBs collect and study typologies, the most commonly-used money laundering, and terrorism-funding methods so that it may devise counter-measures to stop its proliferation.
FSRBs then analyze the results of their typology research, compile best practice guidelines and disseminate this to relevant parties such as the private sector, regulators, the research community and law enforcement.
In certain cases, regional bodies will also intermediate between member countries who require technical assistance (TA) and donors.
What are FSRB Typologies?
AML/CFT typologies refer to the many methods that money launderers and terrorist financiers employ to carry out their illicit financial behavior. As these activities happen around the world in vastly different socio-economic conditions and are tailored to often unique situations, these techniques tend to vary a lot from each other.
Due to this unpredictability and constant variations in criminal activity, FATF requires its members to observe illicit activity and trends in their local jurisdictions and report back to the organization. FATF collects the information, then tries to analyze, identify and describe it, so that it can be discussed for the purposes of a possible induction into the FATF Standards by way of its 40+9 Recommendations and be used in yearly typology reports to inform the general public.
FSRBs take different approaches in dealing with typology information. For example, the Asia-Pacific Group (APG) FSRB uses a strategic framework that gathers, studies and spreads the information provided in typologies. The APG's framework requires its members to "consider and analyze" typologies in 4 parts:
Establish a working group to analyze typology topics
Generate analytics-driven typology reports and summaries
Host yearly workshops for regulators to discuss typologies with law enforcement
Publish typology reports annually
What are FSRB Mutual Evaluations?
A very important measure that ascertains the state of member countries' compliance with the 40+9 Recommendations is called Mutual Evaluations.
In order to measure how well their member countries' AML/CFT regimes adhere to the FATF Standards, FATF-style regional bodies periodically undertake mutual evaluations of a specific member country. During this process, the individual member state is assessed by the other countries in their FSRB, and possibly the FATF and related organizations such as the IMF and World Bank. If the country is found to be lacking a strong enough AML/CFT regime, the FATF and FSRB will work with it to help establish the right framework.
Based on the FATF's special methodology of 2004 ( updated in 2009). mutual evaluations normally follow a fixed schedule.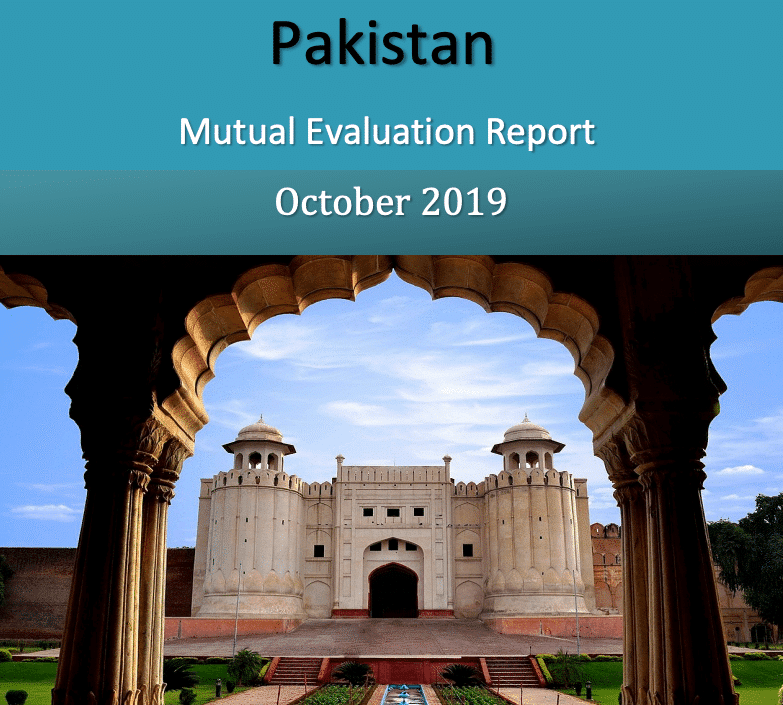 For example, Pakistan drew considerable criticism during its 2019 mutual evaluation and has been working with the organization to bolster its performance.
During its assessment by FATF and the APG in February 2020's FATF Plenary, regulators praised Pakistan's political commitment to reforming its ML/TF deficiencies but said more work needed to be done. Therefore, Pakistan will be once again evaluated in June 2020.
FSRBS and FATF's Recommendation 16 Crypto Travel Rule
In June 2019, the FATF amended its Recommendation 16 on Wire Transfers (colloquially referred to as FATF's Crypto Travel Rule) to ensure that member countries regulate virtual asset transfers between virtual asset service providers (VASPs) effectively. By June 2020, VASPs will need to share beneficiary and originator information with their counterparts during transmittals.
As FSRBs help their member states comply with the FATF 40+9 Recommendations, each regional body is currently assisting (and evaluating) its member jurisdictions' efforts to implement suitable policies in accordance with the amended R.16 before the June 2020 deadline for compliance is reached.
Conclusion
While much of the regulatory spotlight shines on the FATF and its official member countries, which make up the world's wealthiest nations, there is no question that the FATF would not be able to create an efficient AML/CFT network without the help of the FSRBs.
Financial crime thrives in more vulnerable nations in Africa, Asia, and South America, where governments often lack the know-how and political will to combat financial criminals and bring them to justice.
Therefore, it is vital for the FATF to keep strengthening its ancillaries such as the FSRBs and the FATF Secretariat, and ensure that these supportive organizations get the support needed to thrive.
The world's economic players are all quickly migrating to the first digital era of finance, where all significant financial activities will almost certainly be dominated by digital assets such as central bank digital currencies and cryptocurrencies.
Therefore, now is the time to ensure that the countries of the world have a common playbook to work from. So, while the FATF and FSRBs are all autonomous entities, their interdependence is vital for all future AML/CFT regulation. To learn more about what the FSRB and FATF have planned for 2020, visit their events page.