The long-awaited day is finally here: the Monetary Authority of Singapore (MAS) has started to give indications of "what it takes" to be awarded the much-coveted Digital Payment Token Services license.
MAS is one of the most progressive but rigorous regulators in the world. When it decided to create new regulation to align with FATF's AML guidance through the Payment Services Act of 2020, it did so early in an extraordinary display of leadership by example. Whenever the Singapore regulator makes a move, the rest of the world takes note.
This prompted protest among the crypto industry as the added licensing requirements, including the travel rule, could be deemed a disadvantage versus other jurisdictions because of the costs involved. Yet some entities fully embraced the global competitive advantage that successful licensing in Singapore could represent; providing investors a more secure trading environment.
Independent Reserve, the leading Australian digital assetsexchange, did just that.
Independent Reserve first submitted its application in April 2020, just three months after the PSA was announced. Next, 15 months of intensive regulatory due diligence followed, including the need to demonstrate its integration of a Travel Rule protocol.
In August 2021 it became one of the first of around 170 operators that have been waiting to be issued the in-principle approval by MAS. Independent Reserve has been a live member of Sygna Bridge since April 2021.
There is much to learn from Independent Reserve's success in securing this impressive first regulatory nod; the need to start early, to proactively engage with national regulators, and to choose technology partners carefully.

Independent Reserve needed several features from a Travel Rule solution provider that led to their decision to select Sygna:
Ease of integration, APAC support hours, and proven interoperability. Third-party validation was also a helpful factor (Sygna was the first solution to be independently reviewed by ACCESS, the Singapore-based blockchain association).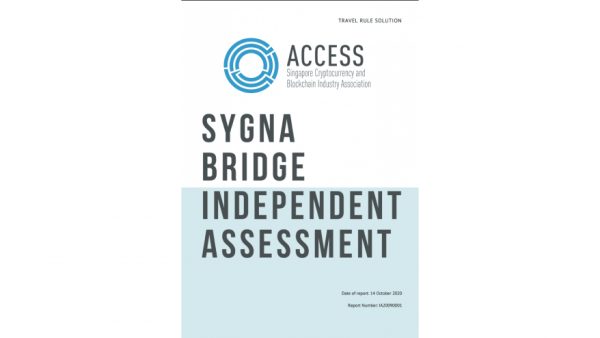 In their own words: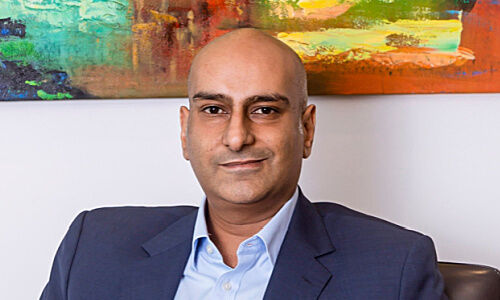 "We are delighted to be one of the first to obtain in-principle approval to provide our services in Singapore. We appreciate Sygna's hard work in helping us get to market ahead of our peers."

Raks Sondhi, Managing Director at Independent Reserve Singapore
Conclusion
We are honored to have been able to support Independent Reserve in this exciting development and will continue to evolve our AML product suite along with our clients' regulatory requirements.
---
Get in touch with Sygna and demo our Travel Rule solution
Sygna is here to help guide you through this process, not only with our Travel Rule solution Sygna Bridge, but also new solutions in response to evolving regulations, like our AML browser gateway Sygna Gate and comprehensive upcoming AML platform Sygna Hub, which will feature integrations with the world's best blockchain AML solution providers.
Simply complete our sign-up form on our site, and we'll get back to you.

Alternatively, connect with Vince Lee (Product Manager) and Elsa Madrolle (General Manager International) on LinkedIn or at [email protected] and we can get started helping your VASP in its licensing process.
Read more: Our 5-part Travel Rule Solution Lens series: