Introduction
Japanese regulators have followed through on commitments to implement the Financial Action Task Force's (FATF) Crypto Travel Rule, and now the country's virtual asset service providers (VASPs) are getting into compliance ahead of schedule as of April 2022. Japan is home to some of Asia's biggest exchanges, so their speed in implementing the rule is a positive development for anti-money laundering (AML) and counter-terrorism financing (CTF) efforts in the region. The implementation came just a week after neighboring South Korea did the same, and form part of a slew of formal Travel Rule implementations by jurisdictions in 2022.
So what exactly is the Crypto Travel Rule and why is it needed? And who is in charge of these regulations in Japan? And what does all this mean for crypto? These are a few of the questions we will examine here.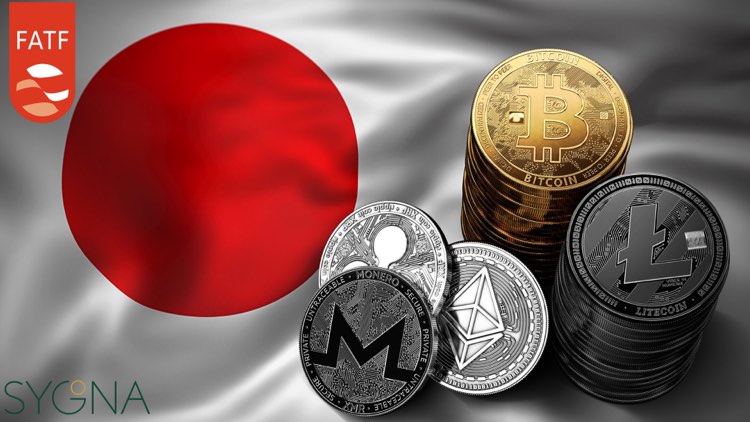 What is the Crypto Travel Rule?
The Crypto Travel Rule is an extension of FATF's Recommendation 16, otherwise known as the Travel Rule, which applies to disclosures around traditional wire transfers. The crypto version is meant to bring these same regulations into the digital assets space, essentially doing away with anonymity on crypto transactions above a $1,000 threshold.
The rule requires the sharing of originator and beneficiary information on transactions above the limit, regardless of whether one side is a VASP or a bank. The information is not supposed to be automatically turned over to law enforcement but should be provided upon request.
Since FATF is merely an advisory body, it can only make recommendations. Nevertheless, non-compliance isn't really on the table for most jurisdictions, as the agency sets the standards for whitelisting in the global financial system.
The Crypto Travel Rule is seen as an amplification of existing know-your-customer (KYC) and know-your-transaction (KYT) solutions already implemented by many VASPs. KYC mostly refers to data obtained at the outset of account registrations and is therefore limited, while KYT is a newer, algorithmic method for flagging suspicious flows. Given the high cost for some crypto entities to use KYT, which requires partnerships with sophisticated cybersecurity companies, it is seen as a less practical and comprehensive solution than the Crypto Travel Rule.
Japan's Crypto Travel Rule
With FATF urging countries around the world to get on with implementing the rule, many have been dragging their feet. Japan appears keen to show it can get out ahead of the regulators in a demonstration of its commitment to AML.
The Japanese version of the FATF Travel Rule was announced in March 2021 by the nation's Financial Services Agency (FSA). The regulators told VASPs at the time that guidance on implementation would be provided by April 2022, and the domestic industry trade group, the Japan Virtual and Crypto Assets Exchange Association (JVCEA), was enlisted to help businesses get ready. 
Now the FSA has announced that domestic VASPs are required to comply as of April 1. The rule, which applies to any and all transactions on the country's exchanges, will be put into practice in two distinct parts:
As of April, any crypto flows through Japanese VASPs will require the recipient's name; information on the transaction's origins, such as if it came from an exchange; address details for the recipient; and info on whether the funds are going to an exchange-hosted wallet.
As of October, more information on the recipient will be needed on top of the reason for the transaction, with more detailed specifications said to be forthcoming.
Additional info will also be needed for transactions above $865.
Conclusion
Japan is as usual ahead of the curve in terms of adopting new crypto innovation and regulations, though its version of the Crypto Travel Rule is not quite as strict as similar regulations coming out of some other jurisdictions, such as the European Union, which has now more or less banned anonymous crypto flows in a move some say will harm innovation.
Several other countries in Asia had also set April 2022 as their target for applying FATF's guidelines, including Malaysia, Indonesia, and South Korea, as mentioned before. Other nations like the United States have had it on the books for years without real enforcement.
Regardless, as Japan continues to carve out a niche for itself in Asia as an innovative hub in the crypto industry, a smooth adoption of global AML standards will likely boost rather than hinder its progress. Sygna, with our specialization in compliance solutions for VASPs as well as offices in Tokyo, can be of assistance to companies seeking to put their best foot forward in the regulatory arena.