Sygna attended this week's European Blockchain Convention 2022 (EBC2022) to meet with current and potential partners and clients in Barcelona. Followed days later by the most impactful European crypto regulation to date through MiCA and Travel Rule updates, EBC2022 served as the perfect setting to connect with stakeholders and seek consensus on the way forward for the blockchain sector.
Sygna representatives Elsa Madrolle (GM International) and Werner Vermaak (Marketing & Sales) met with a number of industry leaders, founders, developers, and senior representatives from truly diverse backgrounds.
These included:
Notabene, Chainalysis, Fireblocks, GDF/GBBC, QPQ, Citi Ventures, Bullish, Coinfirm, Bit.com, Ernst & Young, OPIS Group, QPQ, CoinStore, BitPanda, PolySwarm, Novartis, Secure Digital Markets, Pharma Group, NagaX, Stellar Foundation, Moralis, Sumsub, Hacken, Distrikt,, Vaultavo, to name a few.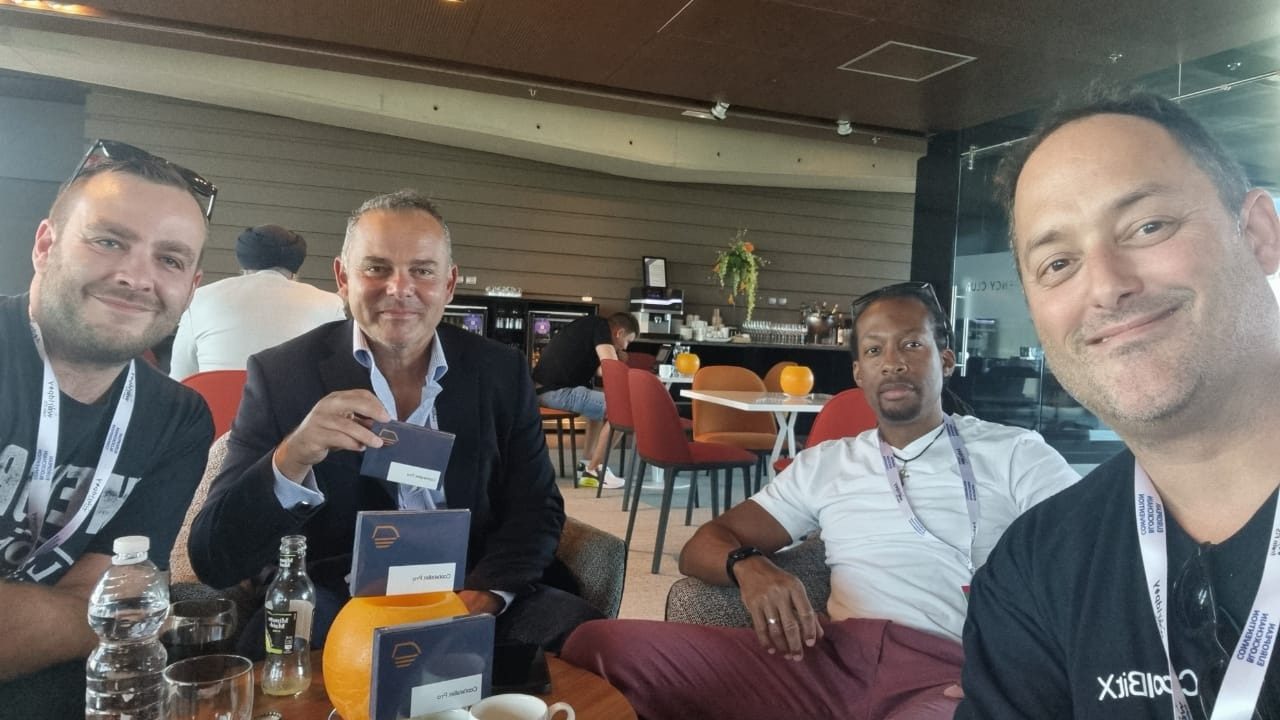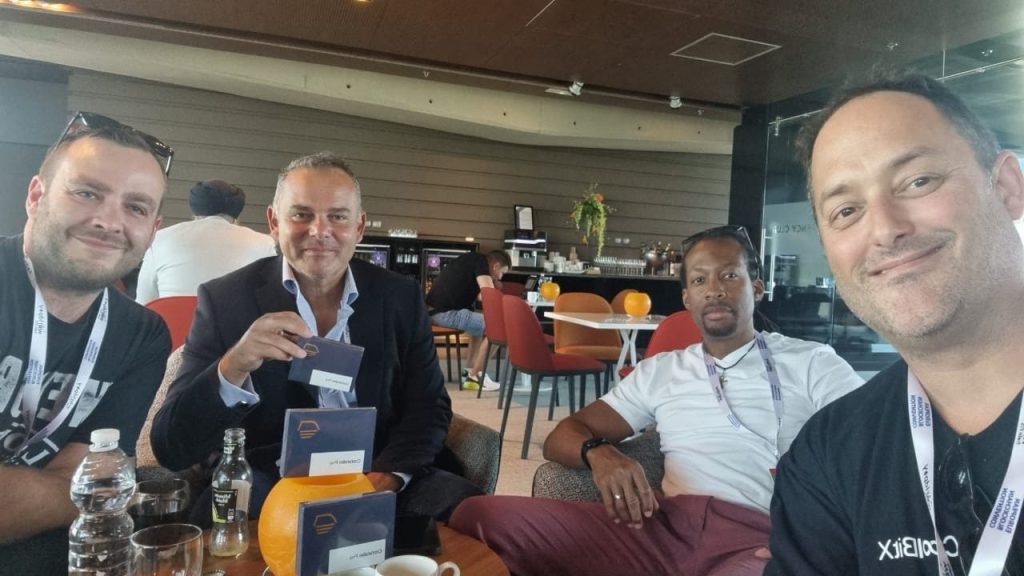 Sygna's parent company CoolBitX chose EBC2022 due to its established presence in the European digital asset arena, and used the event to foster awareness and networking for both its AML compliance product suite Sygna, as well as its groundbreaking cold storage brand CoolWallet, the world's original mobile hardware wallet. Sygna recently helped VASPS Independent Reserve and Coinhako in their successful bids to get a MAS license in order to operate in Singapore.
Sygna's modular crypto AML products include:
Sygna Bridge: the interoperable Travel Rule messaging protocol and API
Sygna Hub: the customizable AML platform that integrates Bridge and other leading compliance solutions by Chainalysis, Elliptic, ComplyAdvantage into one comprehensive AML dashboard.
Sygna Gate: the browser-based AML platform that allows users to use Bridge and leading compliance solutions by Chainalysis, Elliptic, ComplyAdvantage and more in one plug-and-play dashboard
About EBC2022
European Blockchain Convention 2022, which first ran in 2017 was held from 26 to 28 June 2022 at the swanky Hyatt Regency Barcelona and is billed as the most influential blockchain event in Europe. Over 1500 attendees from all fields in the crypto and tech sectors, including Web3, DeFi, NFTs, biotech, cybersecurity, and institutional custodianship, gathered over the 3-day event to discuss the latest in crypto and blockchain.

EBC2022 had a stacked agenda, which was opened by Daniel Marco from the Catalan Government.
The array of panel and keynote talks dissected a plethora of fascinating topics that covered the latest progress and obstacles in Web3, NFT, DeFi, Play-to-Earn and of course crypto regulation. It also pulled in more traditional fields such as TradFi, biotechnology, cybersecurity, cloud computing, healthcare, intellectual property, commercial law,social media, creator economies, digital marketing, environmental sustainability and showcased talks by founders and employees on how their companies are intersecting and aligning with blockchain applications in order to disrupt their industries.
Regulation-related highlights included:
How to navigate the legal landscape in digital assets
Blockchain for regulated entities
Unlocking Institutional DeFi
What CeDeFi?
If any company would like to follow up post-event with us, kindly reach out to [email protected] or connect with us on Linkedin: