Table of Contents
Overview
On 5 March, South Korea's National Assembly passed an important new legislative amendment to their Financial Information Act that effectively legitimizes virtual asset ownership and trading. It will also permanently reshape the country's nascent cryptocurrency industry in line with global anti-money laundering and counter-terrorism funding (AML/CFT) standards.
Korea's amended Act on Reporting and Use of Specific Financial Transactions now requires domestic cryptocurrency exchanges, known as virtual asset service providers (VASPs), to register an authorized real-name bank account and report it to their domestic financial intelligence unit (FIU) before September 2021. In addition, each Korean VASP will have to apply for an information security certificate that requires them to first fulfill new regulatory requirements, specifically, implementing a suitable technical "Travel Rule" solution.
The Financial Action Task Force (FATF) updated its Recommendation 16 on Wire Transfers last year with a "travel rule" clause that requires its 205 affiliated countries to ensure domestic crypto exchanges share real-identity information with transmittal counterparties or face increased AML/CFT monitoring. An official implementation review by the FATF, set for June 2020, is only 3 months away.
The new legislation follows similarly positive recent regulatory developments in India and Germany and comes less than two weeks after Korea's AML/CFT mutual evaluation report was discussed by the FATF's February Plenary.
What is Korea's new crypto-legalizing Act?
During a special plenary session on March 5, 2020, South Korea's regulators voted unanimously, and with no abstentions, in favor of an amendment to their Act on Reporting and Use of Specific Financial Transactions (also known as the Special Fund Act).
Korea's updated legislation finally creates a cohesive framework to help regulate and legalize cryptocurrencies after years of regulatory indecision and rampant exploitation by bad actors.
The passed legislation will allow Korea's financial regulators to oversee and monitor its young virtual asset industry in line with the global anti-money laundering (AML) and counter-terrorism-funding (CFT) guidances as well as Know-Your-Customer (KYC) best practice.
What is the Korean Act's implementation deadline?
The amended act must first be signed by the South Korean President Moon Jae-in within 15 days and will come into effect 12 months later by March 2021, after which VASP entities under its scope will have an additional 6-month grace period to implement its requirements. Therefore, all Korean VASPs must be fully compliant with the Act no later than September 2021. Its implementation and enforcement will be overseen by the South Korean Financial Intelligence Unit (KoFIU).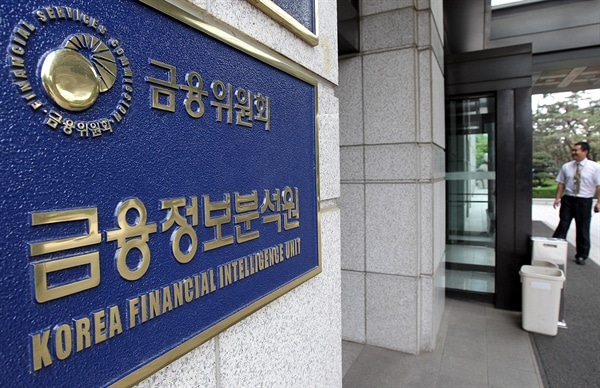 How is a Korean VASP now defined by law?
According to the Act, virtual asset service providers (VASPs) who are involved in the selling, buying, storing, exchanging, transferring and management of cryptocurrencies must register with the Korean FIU and transform their AML/KYC systems before they can commence operations. These VASPs include cryptocurrency exchanges, trust, custodian wallet providers, and Initial Coin Offering (ICO) projects.
What does the Act require from Korean VASPs?
The passed legislation requires VASPs to complete potentially difficult and costly AML/KYC (Know-Your-Customer) procedures.
These measures are not new and have been introduced by the country's Financial Services Commission (FSC) as far back as 2018, however, until now they've only been implemented by a handful of the country's biggest exchanges. The amended Act now makes it a legal requirement for all VASPs to now follow suit or face severe consequences.
The Korean crypto act's new regulatory requirements for VASPs are:
Setting up a real-name verification deposit-and-withdrawal account with an approved Korean bank.
Reporting this real-name account to the Korean Financial Intelligence Unit (KoFIU).
Implementing new KYC processes, most critically, a technical solution to collect FATF's R.16 "travel rule" identification data during customers' virtual asset transmittals.
After completing step 3's requirements, applying for an Information Security Management System (ISMS) certification from the Korea Internet & Security Agency (KISA).
First off, all Korean exchanges are now legally required to establish a verified real-name individual account with an authorized Korean bank. The exchange's designated individual account holder will be responsible for withdrawing and depositing fiat currency between the exchange and the bank by way of a single bank account, thereby pre-empting possible money laundering activities.
This will be easier said than done, as Korean banks are notoriously reluctant to work with crypto exchanges due to the high associated money laundering risks. Only 4 Korean exchanges so far have received real-name bank accounts from Korean banks. However, this new legal certainty should hopefully incentivize banks to onboard VASPs.
Secondly, every VASP is required to report their business and real-name bank account to KoFIU before September 2021, or else potentially face a 5-year prison sentence or 50 million Korean Won fine.
Thirdly, each Korean VASP must apply for an Information Security Management System (ISMS) certificate from the Korea Internet & Security Agency (KISA) in order to do business. To receive ISMS certification, they'll need to implement new AML/KYC measures such as the aforementioned Recommendation 16 travel rule which requires VASPs to exchange customers' personally identifiable information (PII) with transaction counterparties.
At present, VASPs worldwide are in a race to find and implement a suitable Travel rule solution that can overcome these 8 compliance challenges.
One such a Recommendation 16 travel rule solution is CoolBitX's Sygna Bridge, a VASP alliance network that uses a simple and secure API-based messaging platform to privately connect verified VASPs and share encrypted PII off-chain.
CoolBitX announced at the end of February that it had raised nearly $17 million in Series B funding, which include financial giant SBI Holdings as well as the Korean exchange BitSonic. The company currently has 11 signed MoUs with leading VASPs in Korea, Japan and Taiwan and is now expanding its customer base beyond the APAC region. 
What is the purpose of Korea's new crypto bill?
Korea is one of the biggest crypto-supporting nations in the world, with citizens adopting virtual assets en masse. During the Bitcoin bull run of 2017, an estimated 1 in 3 office workers owned cryptocurrencies at some stage.
This crypto gold rush, coupled with lagging regulatory measures, created exploitative conditions for bad actors. Soon the Korean crypto industry was mired in controversy, with devastating exit scams, exchange hacks, blatant price manipulation, and fake trading volumes that hurt casual Korean investors the most.
This illicit financial behavior associated with Korea's over 70 crypto exchanges (October 2019) has forced Korean authorities to trial several new regulatory measures since 2018, such as real-name bank accounts and ISMS certification. This increasing regulatory oversight, in turn, pushed exchanges to try and self-regulate, with diminishing success in legally converting virtual assets to fiat.
The amended Act heralds in a new era for the Korean crypto industry, officially inducting cryptocurrency ownership and trading into South Korea's legal system, which will significantly raise its appeal to institutional investors.
For cryptocurrency owners, it will provide legal protection for their assets but also subject them to the same financial obligations that come with traditional assets, such as taxation.
The newly passed law also validates current measures that Korean banks have employed to deal with crypto exchanges and now forces the hand of non-compliant VASPs to either swiftly reform their AML/KYC policies or cease their operations. 
What Regulatory Challenges does the Act present to VASPs?
While a handful of the biggest Korean exchanges already comply with most of these measures, there is a distinct possibility that many small and medium-sized VASPs will struggle to implement these new regulations. Some exchanges will likely be forced to cease operations if they are not able to implement the required new compliance measures cost-effectively. This is because some customers will have to abandon them for the country's bigger-name VASPs who will be fully compliant with regulations and absorb costs without pushing it down to end-users.
Currently, only Korea's Big Four exchanges, Bithumb, Upbit, Coinone, and Korbit are operating with real-name bank accounts and only 6 exchanges, the aforementioned ones plus Hanbitco and GoPax, currently have ISMS certification.
None currently adhere in full with the FATF's Recommendation 16, and a suitable technical solution will have to be implemented as soon as possible.
How does Sygna Bridge solve VASPs' FATF Travel Rule requirement?
As previously mentioned, Sygna Bridge is a unique FATF "Crypto Travel Rule" compliance solution. This first-to-market messaging network helps virtual asset service providers (VASPs) share privacy-secure and accurate transmittal data with counterparties.
To learn more or to set up a demo, VASPs are invited to get in touch with the Sygna Bridge team at [email protected]