In order to boost and align Hong Kong's anti-money laundering and counter-terrorist financing (AML/CFT) regulatory framework with global guidance, the Hong Kong government last month gazetted modifications to the Anti-Money Laundering and Counter-Terrorist Financing Ordinance (AMLO) specifically pertaining to the crypto industry.
The amendments to Hong Kong's VASP regulation and a new licensing scheme will come into effect on 1 March 2023 and have been interpreted by legal experts to be stricter than comparable regimes in other jurisdictions, including Singapore, the United Kingdom (UK), and Japan. A recent study found Hong Kong to be the most crypto-ready country in 2022.
Importantly, there will be a 9-month grace period of sorts for existing exchanges. VASPs operating in Hong Kong before 1 March next year must apply to Hong Kong's Securities and Futures Commission (SFC) before 1 December 2023 to receive an exemption and be considered licensed under a compliance framework while their application is being reviewed (see further below). Operating an unlicensed VASP might incur a fine of up to HK$5 million and a prison sentence of up to 7 years.
A summary of the revisions is provided in a Legislative Council (LegCo) brief, on the back of the Financial Services and Treasury Bureau's consultation findings on the proposed changes in May 2021.
​​According to a government spokesperson, the proposed changes will protect Hong Kong's integrity as an international financial hub as well as its investors, and strengthen its reputation as a reliable and aggressive business environment.
Hong Kong's June changes coincided with new crypto regulatory updates globally, most notably in Europe (MiCA and TFR) and the Financial Action Task Force's FATF Standards and Crypto Travel Rule rollout.
Scope of Hong Kong's VASP and virtual asset regulatory changes
New VASP regime by SFC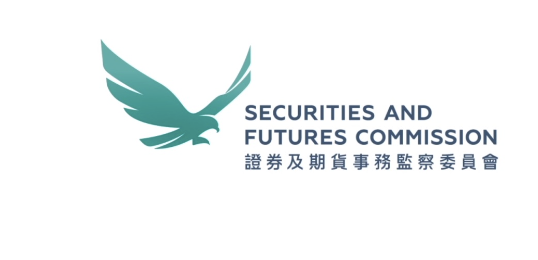 The long-awaited revisions sets a new licensing scheme for virtual asset service providers (VASPs), which will be overseen by the SFC. Essentially, this means that anyone who wants to operate a virtual asset service (currently restricted to running a virtual asset exchange firm must submit an application for a license to the SFC.
VASP requirements
Providing services using electronic facilities is a requirement of running a VA exchange whereby:
offers to sell or buy virtual assets are frequently made or accepted in a way that creates or results in a binding transaction;
or individuals are frequently introduced to or identified to other individuals in order for them to negotiate or conclude—or with the reasonable expectation that they will negotiate or conclude—sales or purchases of virtual assets; and where client funds or client virtual assets are concerned
licensees, along with adhering to AML/CTF and other legal obligations, must also meet fit and appropriate standards.
Operating an overseas VA exchange in Hong Kong without a license or actively advertising an unlicensed overseas VASP (in Hong Kong or elsewhere) is punishable by a fine of HKD 5 million and a seven-year prison sentence, as well as an additional fine of HKD 100,000 for each day the offense continues.
Virtual asset definition applies to Bitcoin, altcoins, and stablecoins
Hong Kong's VASP licensing program will be among the most extensive and stringent in the world once it is approved and will apply to Bitcoin, altcoins, stablecoins, and a variety of governance tokens under its broad definition of virtual assets.
Notably, the Treasury and Secretary for Financial Services will have the authority to decide whether newly created or emergent assets are virtual assets.
Future developments in fields like non-fungible tokens (NFTs) may also be affected by this, however for the time being both central bank digital currencies (already covered under the Securities and Futures Ordinance) and other "non-transferrable" assets are out of scope.
How does AMLO define virtual assets?
Under AMLO, a "virtual asset" shall be defined as:
a cryptographically secured digital representation of value that—
is expressed as a unit of account or a store of economic value;
either is used, or is intended to be used, as a medium of exchange accepted by the public, for any of the purposes below:
payment for goods or services;
discharge of a debt;
investment purposes; or
provides rights, eligibility or access to vote on the management, administration or governance of the affairs in connection with, or to vote on any change of the terms of any arrangement applicable to, any cryptographically secured digital representation of value;
can be transferred, stored or traded electronically; and
satisfies other characteristics prescribed by the SFC [by notice published in the Gazette]; or
a digital representation of value prescribed as a virtual asset
Licensing conditions
Licensees must designate at least two responsible SFC-approved officers (RO) to take on the overall duty of managing activities and guaranteeing adherence to AML/CFT and other legal requirements. In the event of non-compliance, the ROs are anticipated to be held personally liable. Executive directors of a licensee may only be ROs.
The only people who may perform regulated duties on a licensee's behalf are those who have been granted a representative license by the SFC. In order to provide trading services for virtual assets, licensed representatives will be expected to meet the SFC's qualification standards.
The SFC will enjoy "broad supervisory powers" over VASPs in Hong Kong, including the ability to:
Enter the premises of licensed firms and their entities to conduct inspections, request documents, and investigate non-compliance
Appoint an auditor to review a licensee if it believes the firm is violating requirements or not meeting its anti-money laundering obligation (these include any provision of AMLO, any code or guideline published under AMLO).
Only professional investors to be protected
VASPs will only be able to offer services to professional investors after giving consideration to the applicants' company and management structure, ensuring that the business model is sound, and putting in place detailed risk management policies and other listing and counter-market manipulation measures.
Transition and exempted VASPs
The projected date for the implementation of the VASP regime's provisions is 1 March 2023. Before a decision is reached, VASPs operating before this date and who submit an application to the SFC before 1 December 2023 (a 9 month-window) to confirm that they will abide by the SFC's regulatory requirements will be deemed to be licensed while their application is reviewed.
Therefore if a VASP wants to benefit from the licensing transition period, they should move as soon as feasible to enter the Hong Kong market. More regulations and legislation is expected through the rest of 2022.